2019 YGT Winner Juan Vicen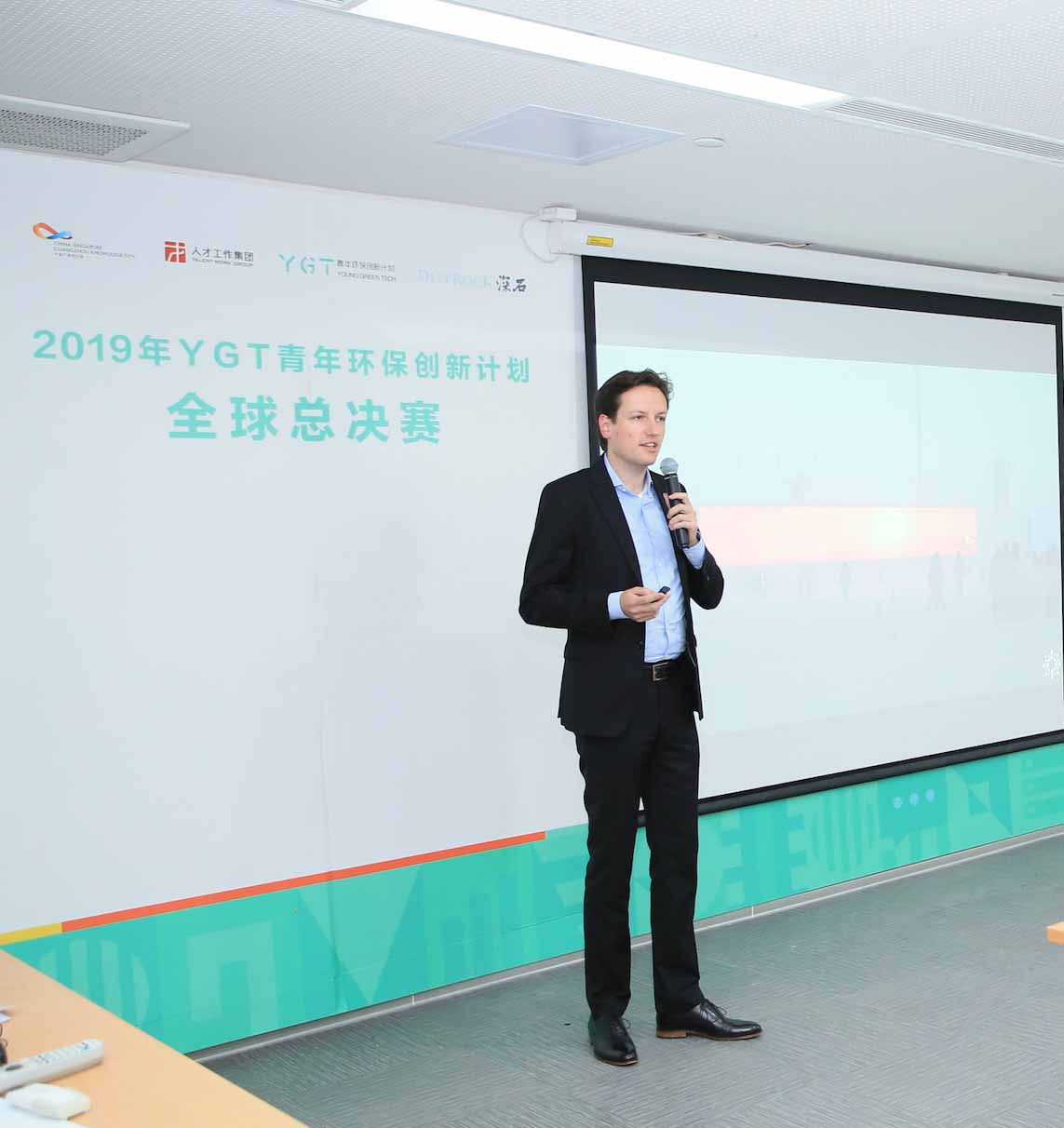 2019 YGT Winner Robert Heinecke
Young Green Tech (YGT) seeks to empower young entrepreneurs to address environmental challenges through innovative actions. YGT provides a public platform to showcase your solution, and helps you succeed by providing mentorship, access to investors, corporations, strategic partners and most importantly the skills to become a world-changing company.
Submit your application on YGT's official website (

https://younggreentech.net

). 

Candidates who successfully fill out and submit the application form online  will receive a confirmation email from YGT within 24 hours.

 Application deadline: May 31st, 2020
WHAT WILL YOU GAIN FROM JOINING YGT​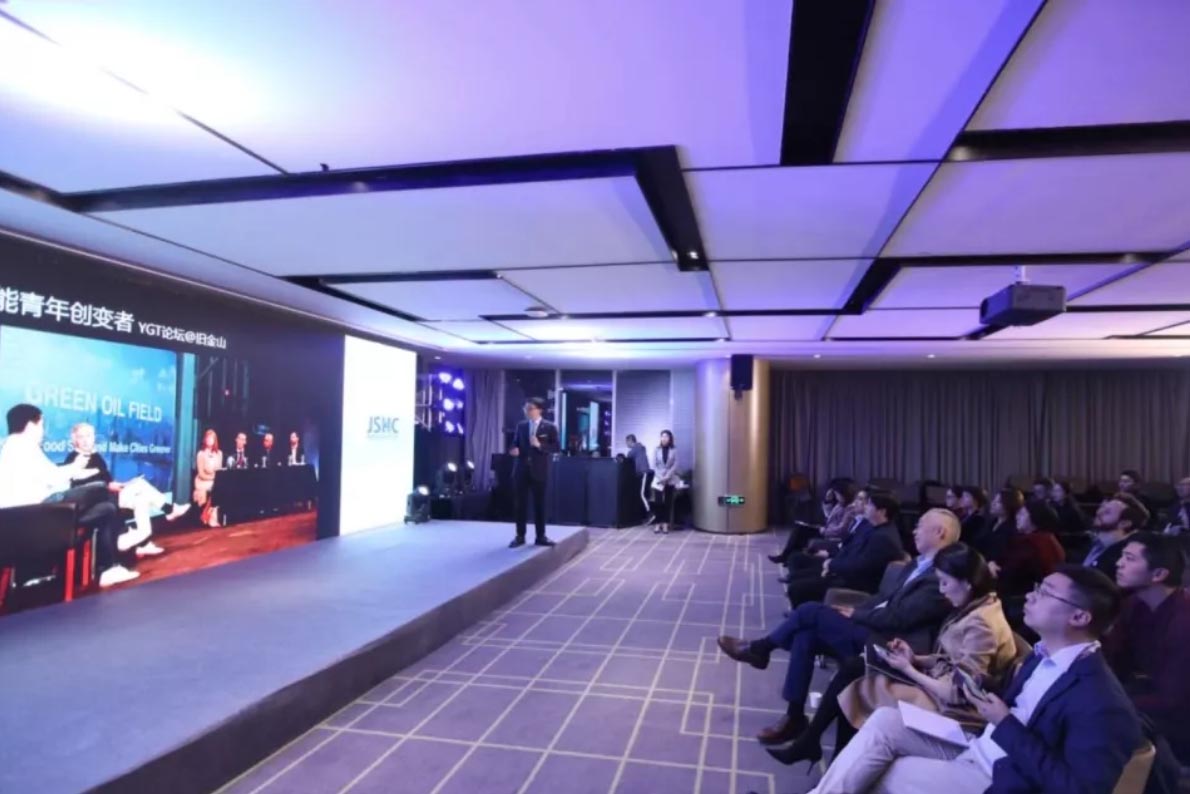 Rich Investment Opportunities
YGT has substantial partnerships with the leading investment firms in China, the United States, and Europe. Outstanding YGT candidates will have the opportunities to connect with these firms, and vastly improve their chances of successful financing.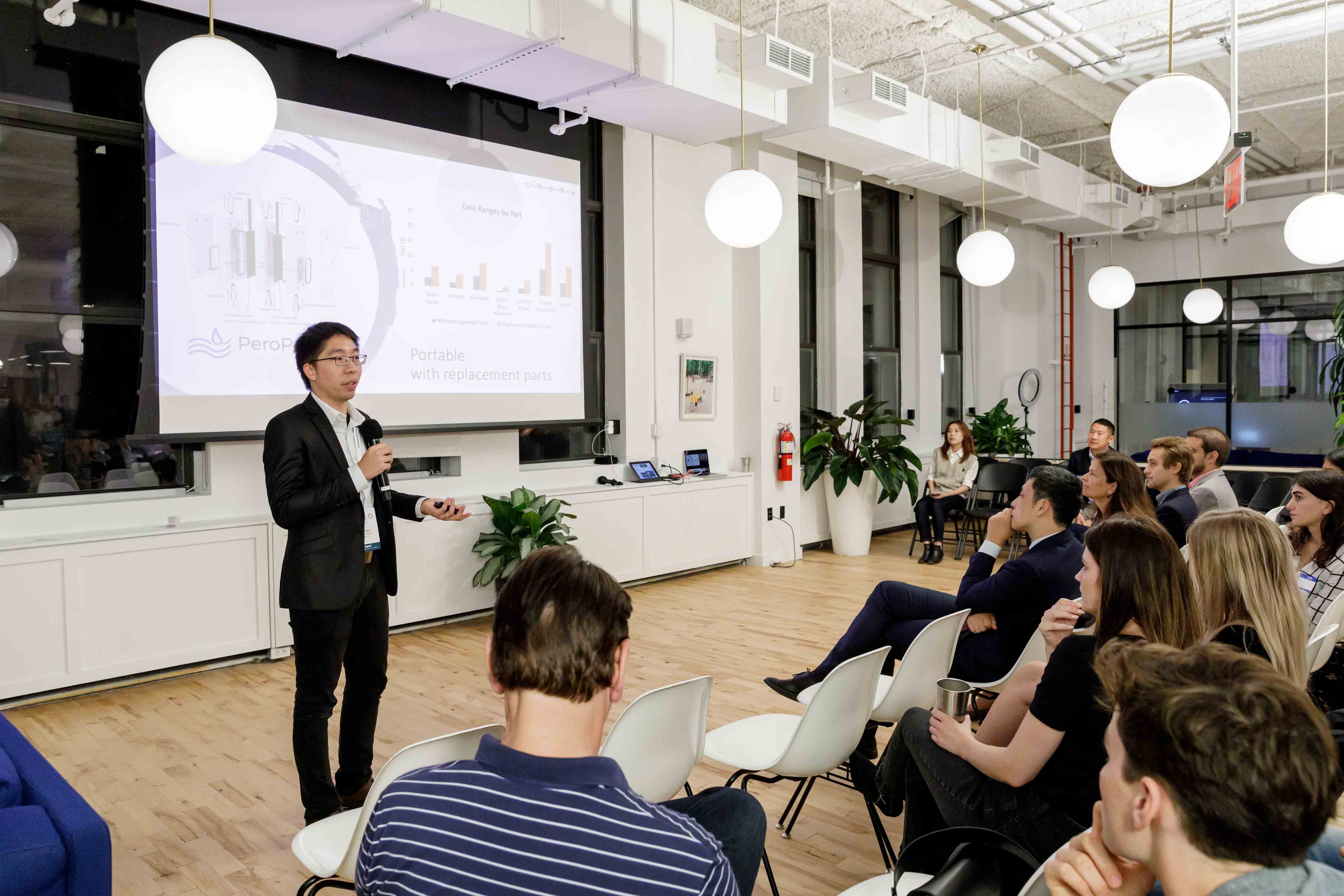 Efficient Start-up Incubator
YGT will launch a series of its own and cooperative incubators, offering YGT members development and working spaces with a vibrant and international entrepreneurial environment for startup companies.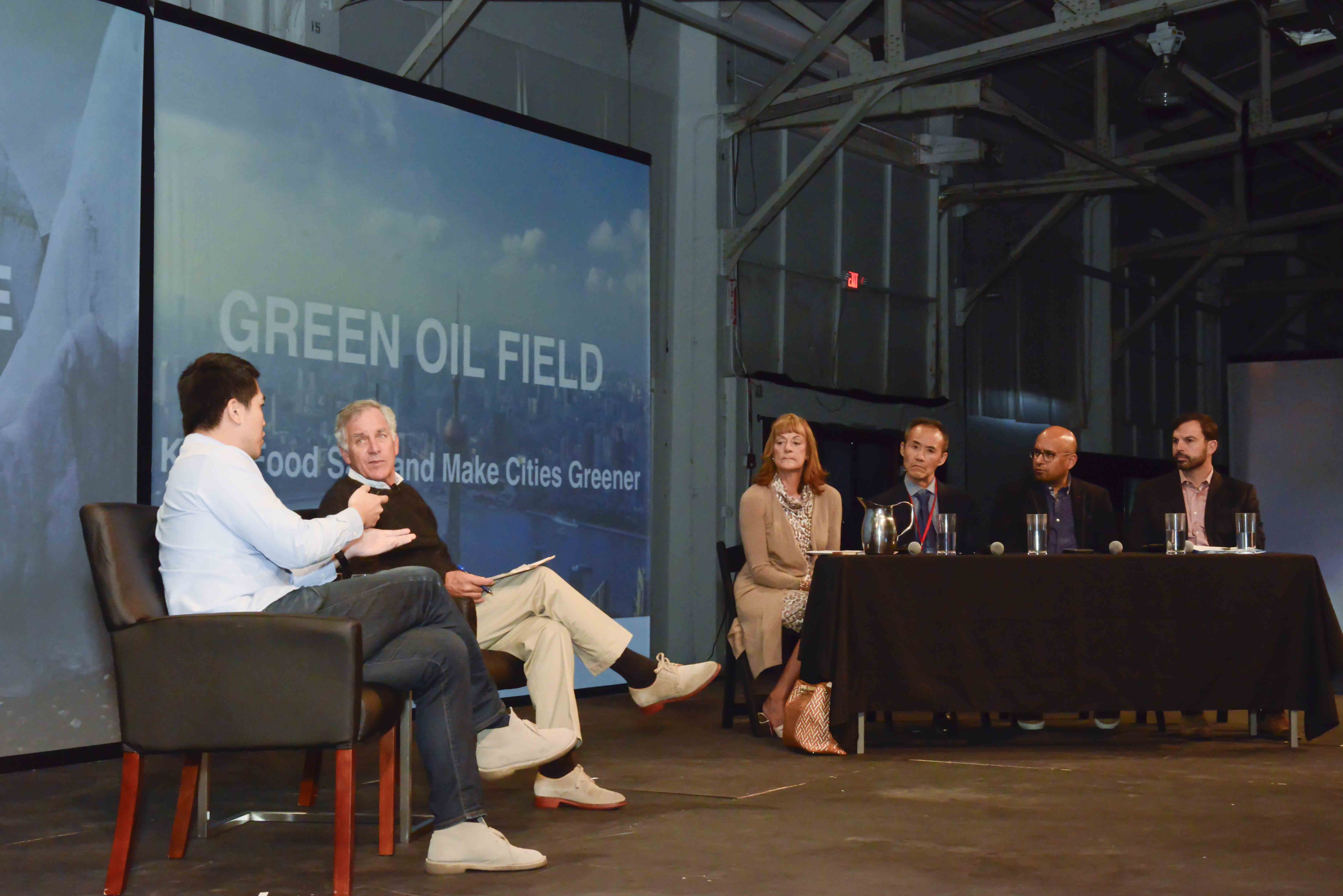 Opportunities for Collaboration
YGT partnerships include more than 20 worldwide established companies, top international organizations, and main media outlets, etc. They will provide YGT companies with cooperation on all fronts.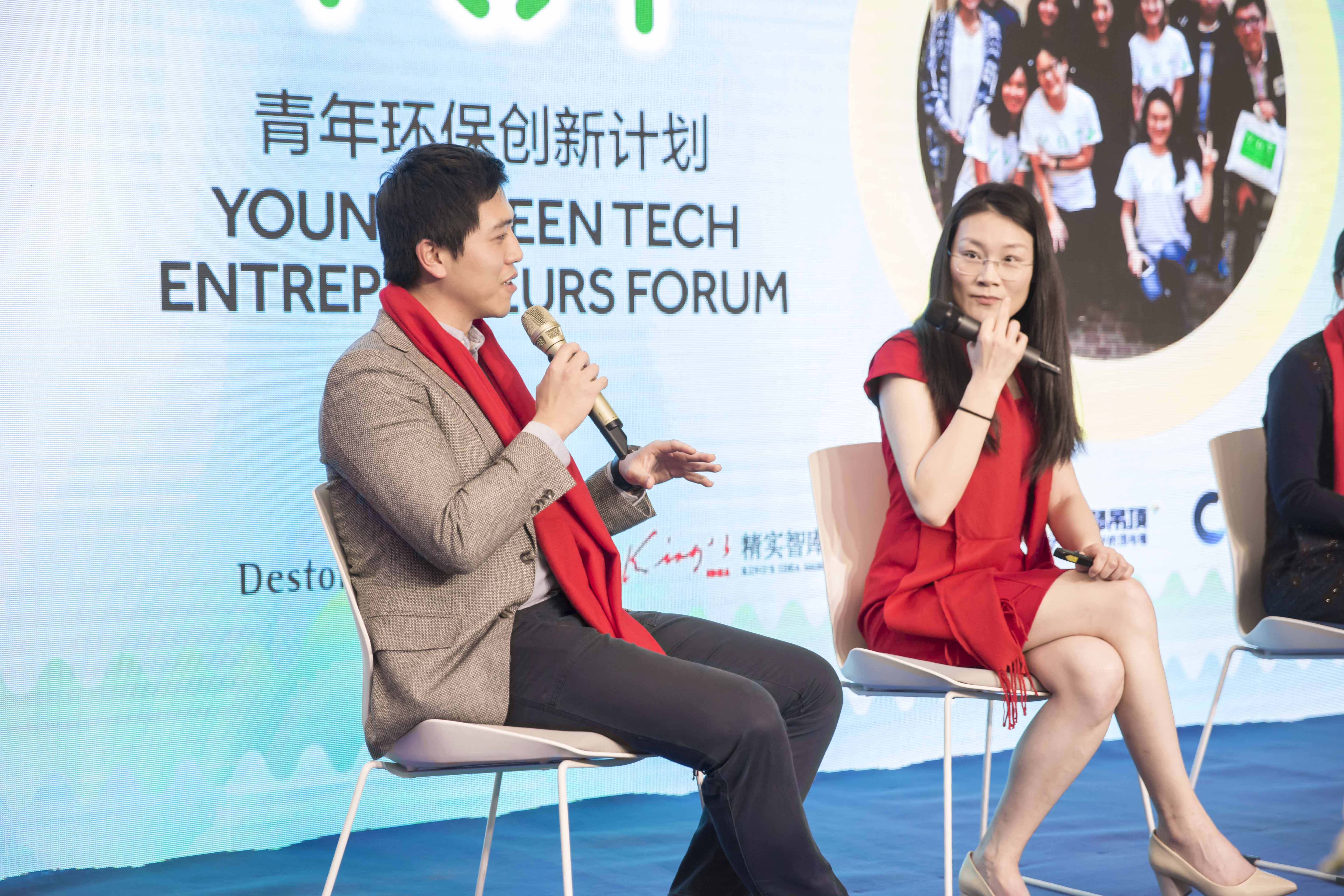 Showcasing Opportunities
YGT companies have exclusive opportunities to showcase their enterprises on all activities, forums, and summits sponsored by YGT and its global partners. Outstanding YGT young entrepreneurs will have the exclusive chance to promote their projects on all YGT media platforms to increase publicity by targeting the prime audience.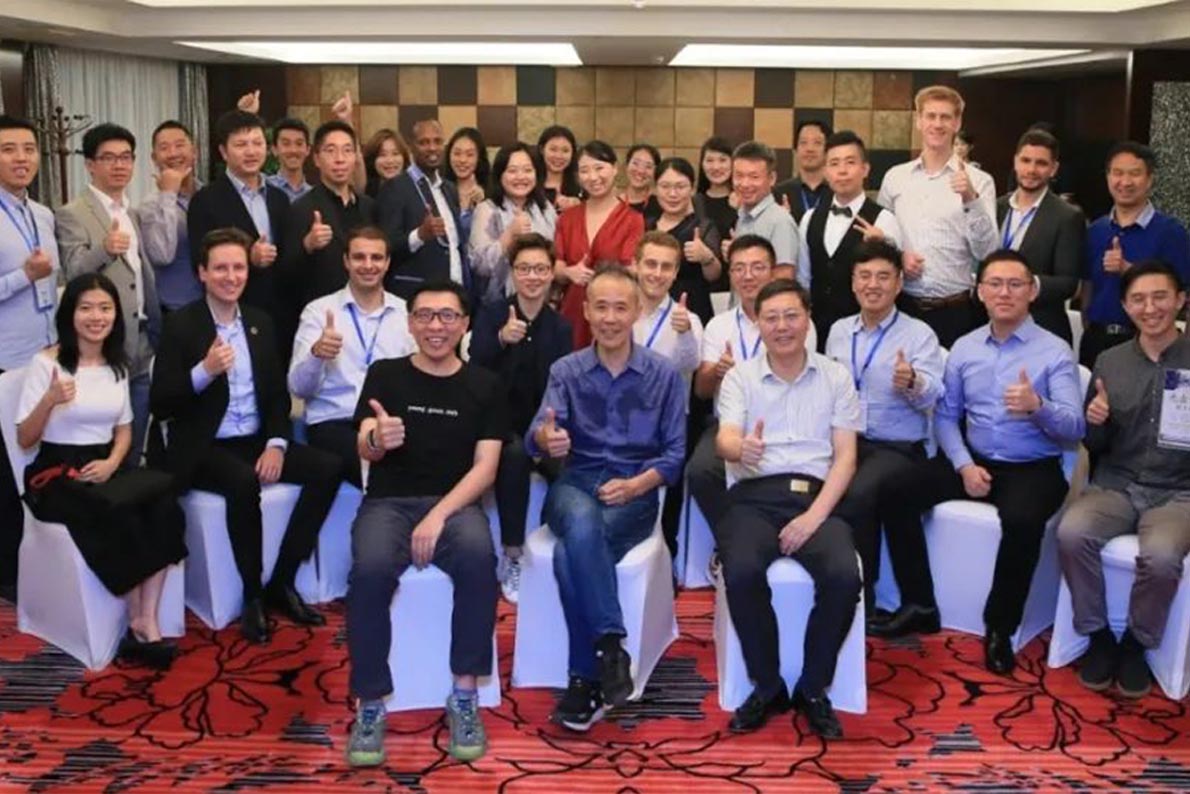 Invaluable Mentorship
Our YGT mentor team with 20+ experts will provide special guidance in project positioning, product designing, business modeling, promotions, fundraising, and other aspects to our YGT members.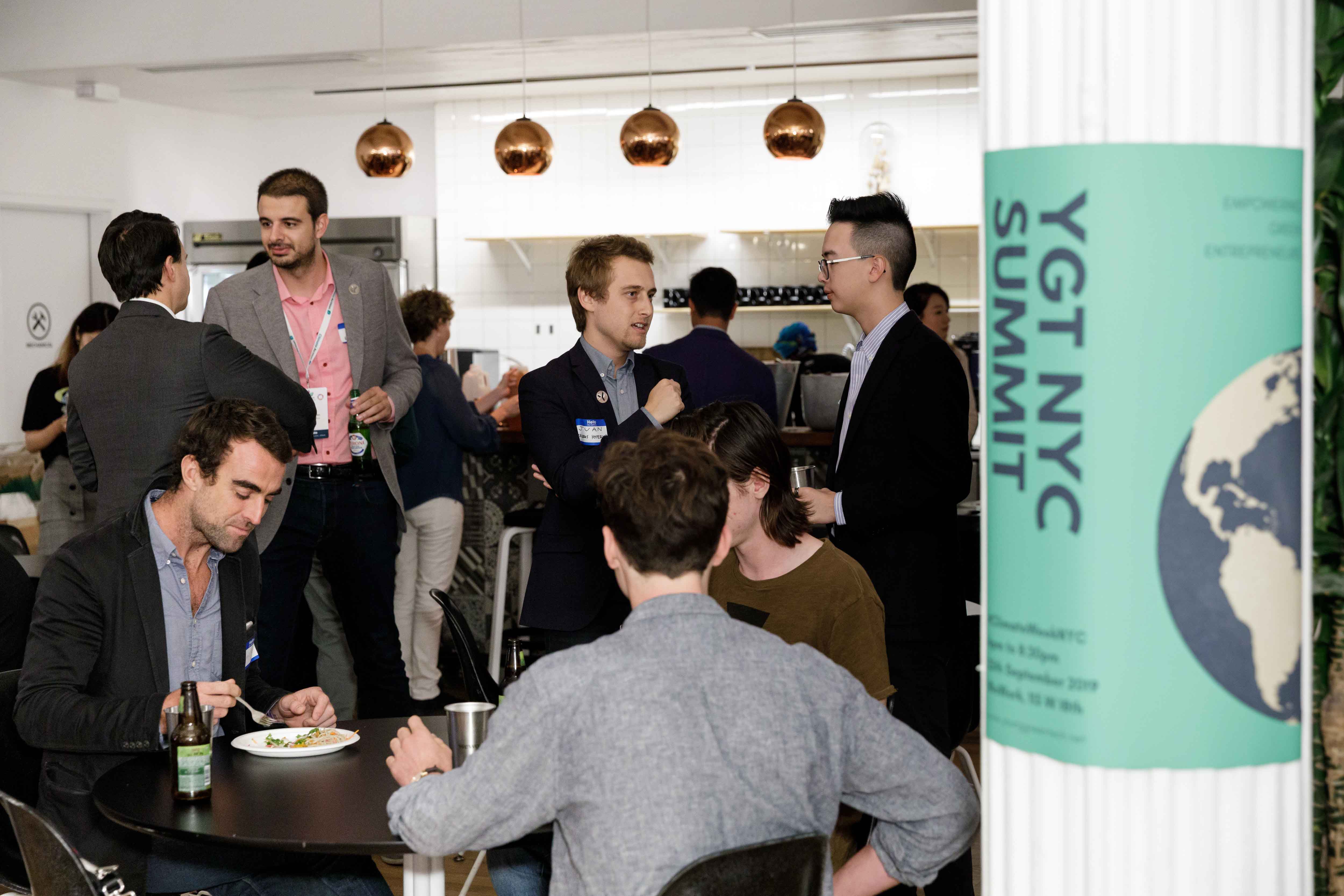 High-quality Alumni Community
Connect with A-level young entrepreneurs around the world through the YGT alumni community to expand your horizon, network, and resources for your business.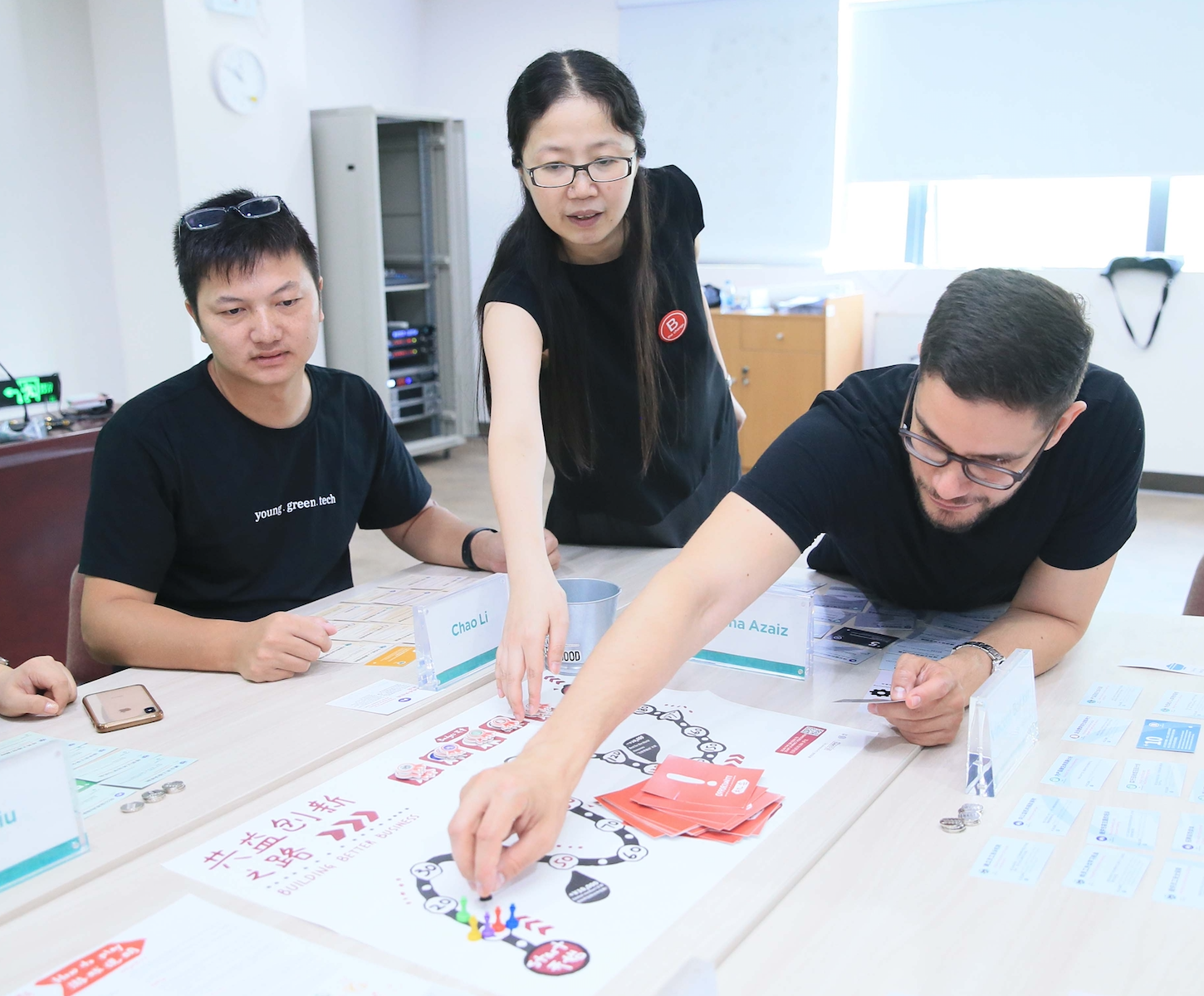 High-Quality Training
YGT hosts training boot camps, workshops, and lectures including management, product and customer development, finance, business growth and much more, to help our members learn all the essential skills for entrepreneurship and business development.
A committee of judges comprised of experts, senior investors, senior executives, and YGT partners will review all submitted application forms according to the following criteria:
Innovation: The company addresses a prominent environmental challenge using new technologies or innovative application of existing technologies; Or, the company recognizes and provides a solution to demand in sustainability-related industries that had previously been neglected by the market; Or, the company has an innovative business model.
Impact​: The company has the potential to make a long-term positive impact on industry, society and the environment.
Viability: The project has a viable business model/ technology and foreseeable market prospects. We look for projects that have passed beyond the concept stage. Strong preferences will be given to those have already entered the market and generated social or economic benefits.
Leadership: Have a strong sense of civic responsibility and passion for tackling climate change, improving the ecosystem, or pursuing green development. Have the vision and capabilities to lead and create environmental benefits.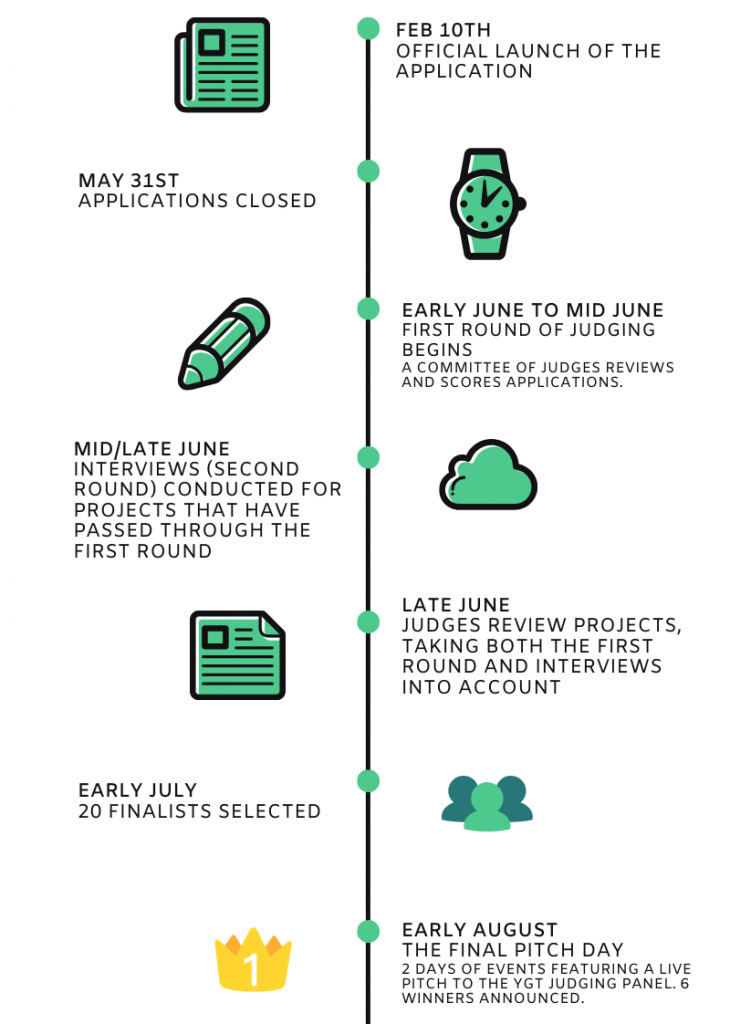 DISCLAIMER AND PRIVACY POLICY
Applicants are responsible for the accuracy and validity of their submitted materials. If any false information is identified, applicants held accountable will be immediately disqualified. Submitted projects should be the work of the submitter and his/her team. Candidates are responsible for any disputes on intellectual property or liability caused by their own projects.

YGT respects and values your privacy and is dedicated to the security of your personal information. We will use your submitted information within the limit of necessity for the following purposes:

For all candidates:

Allowing the judges to review and score application materials

Sending out notifications on competition related messages.  

Requesting information related to submitted projects

Creating statistical analysis

Future YGT events promotions 

For all Finalists, the following purposes will also occur:

Sending out notifications on rewards for winners and further information on the award ceremony

Publishing winners' information to the public

Providing contact information for future requests for creating materials for press releases

Future YGT events promotions 

YGT reserves all the right to make a final determination of applicants eligibility and a final interpretation of the competition results.