2019 YGT Winner Juan Vicen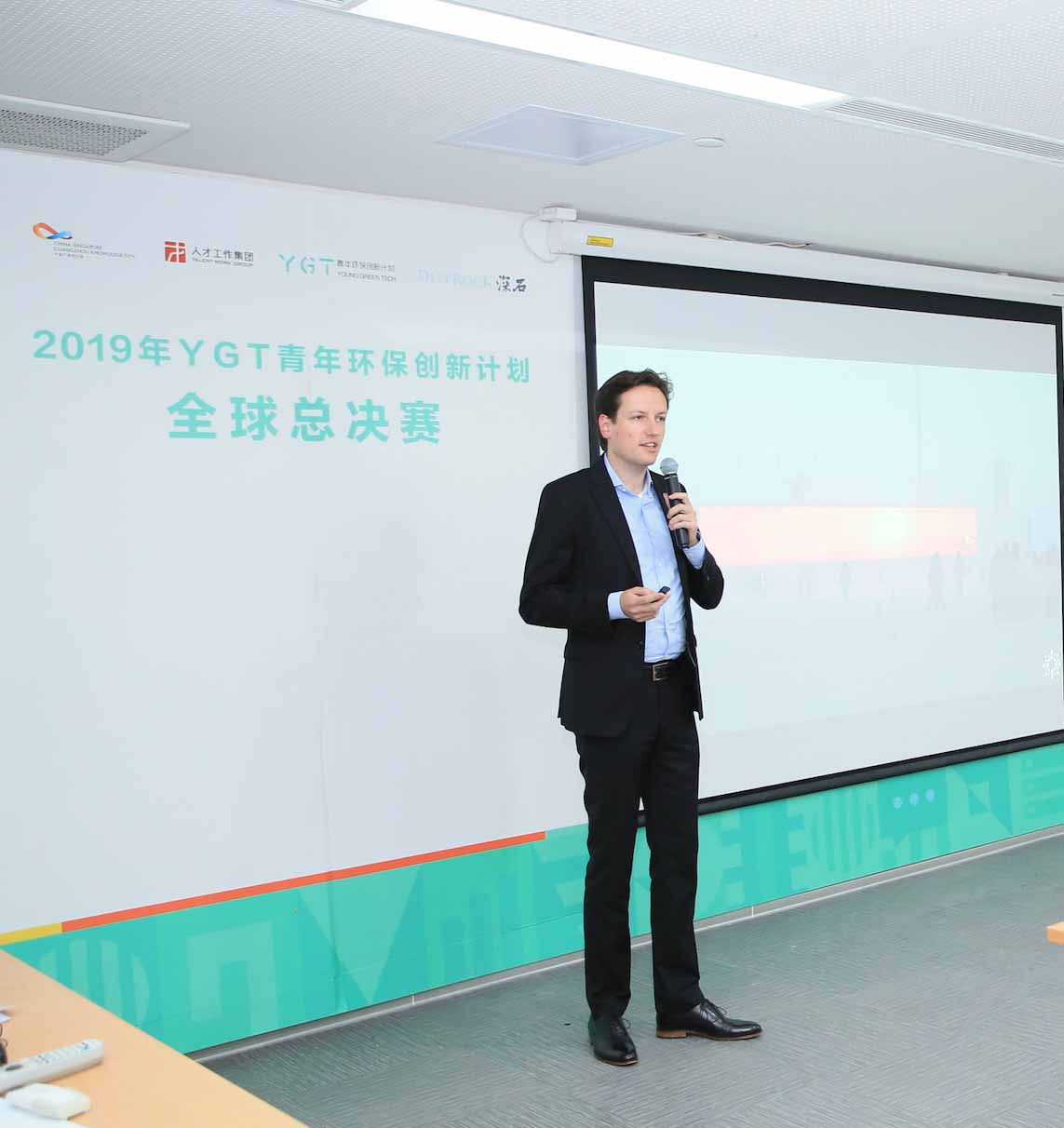 2019 YGT Winner Robert Heinecke
Young Green Tech (YGT) seeks to empower young entrepreneurs to address environmental challenges through innovative actions. YGT provides a public platform to showcase your solution, and helps you succeed by providing mentorship, access to investors, corporations, strategic partners and most importantly the skills to become a world-changing company.
Submit your application on YGT's official website (

https://younggreentech.net

). 

Candidates who successfully fill out and submit the application form online  will receive a confirmation email from YGT within 24 hours.

 Application deadline: April 27, 2020
A committee of judges comprised of experts, senior investors, senior executives, and YGT partners will review all submitted application forms according to the following criteria:
WHAT WILL YOU GAIN FROM JOINING YGT
Winners will receive a signed certificate from the YGT Global Advisory Committee a

nd have the opportunity to interact with YGT advisors in-person for guidance and endorsement.

A rich, resourceful network comprised of senior investors, incubators, and governmental departments. The network provides ample opportunities to raise capital, access corporate resources, work environments, and policy support from governments.

YGT Finalists will not only interact with YGT's global advisors for mentorship, but also gain access to industry leaders for advice on how to manage a startup, raising capital, marketing, etc.

Become friends with previous Finalists through YGT Alumni groups, expanding your social network, experience, and resources.

Endless opportunities for project showcase: YGTers are able to showcase their entrepreneurship projects to leaders and experts across different industries. YGT's professional publicity team will also help them boost media coverage.
DISCLAIMER AND PRIVACY POLICY
Applicants are responsible for the accuracy and validity of their submitted materials. If any false information is identified, applicants held accountable will be immediately disqualified. Submitted projects should be the work of the submitter and his/her team. Candidates are responsible for any disputes on intellectual property or liability caused by their own projects.

YGT respects and values your privacy and is dedicated to the security of your personal information. We will use your submitted information within the limit of necessity for the following purposes:

For all candidates:

Allowing the judges to review and score application materials

Sending out notifications on competition related messages.  

Requesting information related to submitted projects

Creating statistical analysis

Future YGT events promotions 

For all Finalists, the following purposes will also occur:

Sending out notifications on rewards for winners and further information on the award ceremony

Publishing winners' information to the public

Providing contact information for future requests for creating materials for press releases

Future YGT events promotions 

YGT reserves all the right to make a final determination of applicants eligibility and a final interpretation of the competition results.