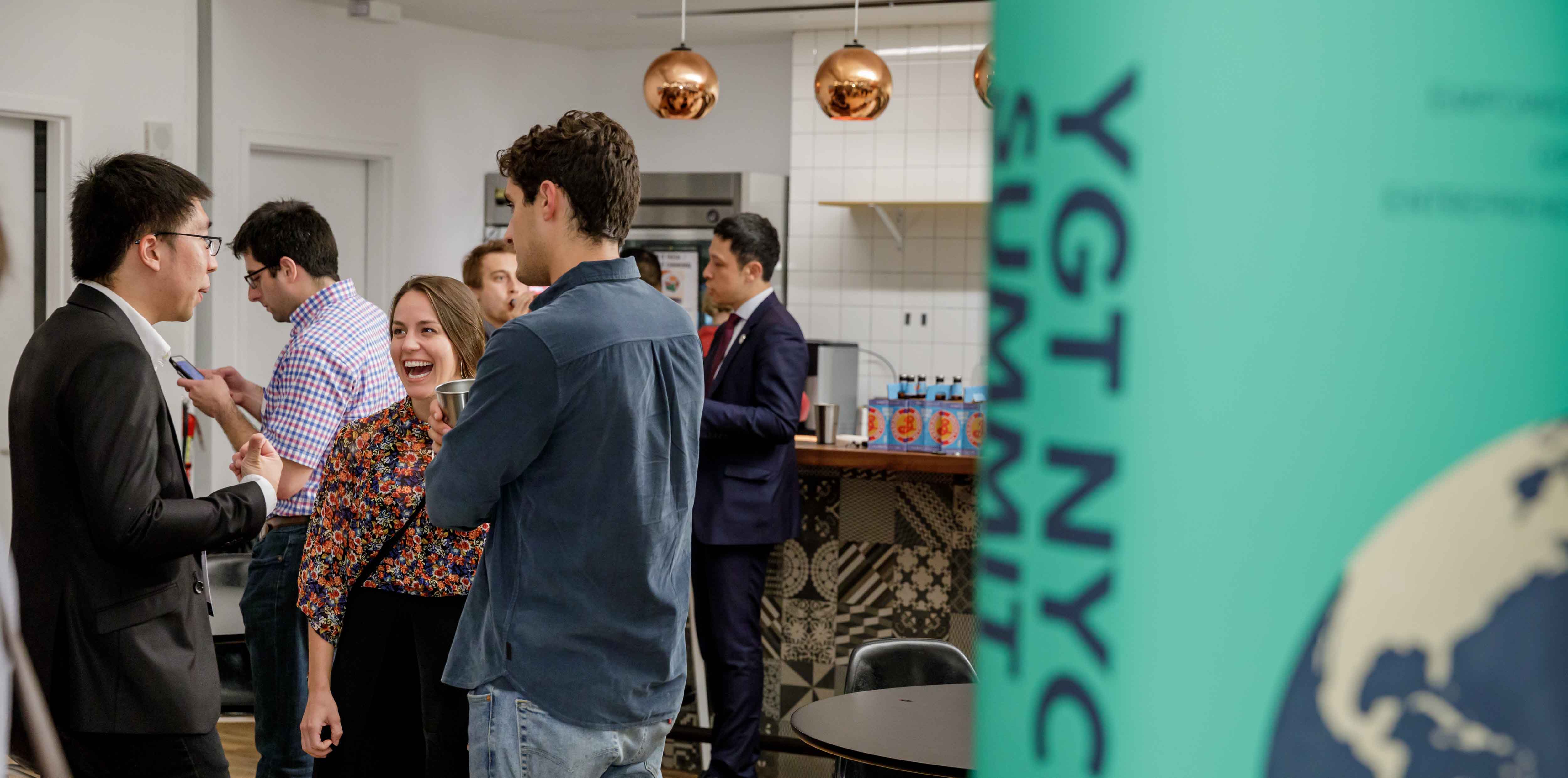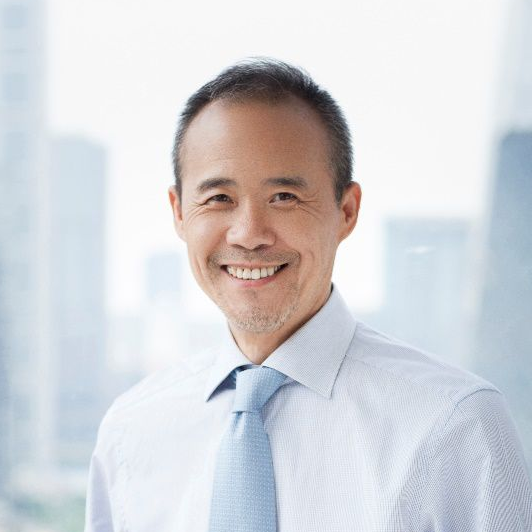 WANG Shi
Founder & Honorary Chairman, Vanke Co.
WANG Shi is the founder and the Honorary Chairman of China Vanke Co., Ltd. Under his leadership, Vanke has grown into one of the world's largest residential real estate developers with annual revenue over $34 billion globally, and China's pioneer in upholding the vision of green construction. In recent years, Wang has been leading environmental initiatives among Chinese private sector companies. With a global vision of environmental sustainability, he sits on the World Economic Forum's Global Agenda Council on Governance for Sustainability. He is also the board director of World Wildlife Fund-US, a member of the Leadership Council of the Global Alliance for Clean Cookstoves under the UN Foundation.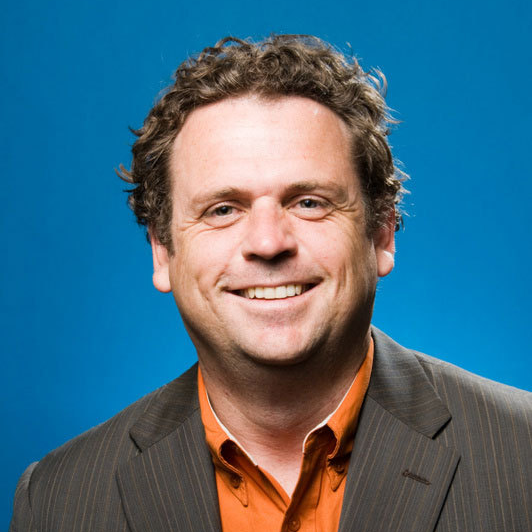 Danny Kennedy
Managing Director, CalCEF Ventures
Danny Kennedy is a clean technology entrepreneur, an environmental activist, and an author. Kennedy currently serves as managing director of the California Clean Energy Fund, a non-profit dedicated to supporting clean energy startups. Its family of initiatives include CalCharge, a public-private partnership working to accelerate the development, commercialization, and adoption of new energy storage technologies (Kennedy serves as President); New Energy Nexus, a global network of clean energy incubators and accelerators providing the support to global startups; CalSEED, a funding and professional development program for innovators and entrepreneurs working to bring early-stage clean energy concepts to market.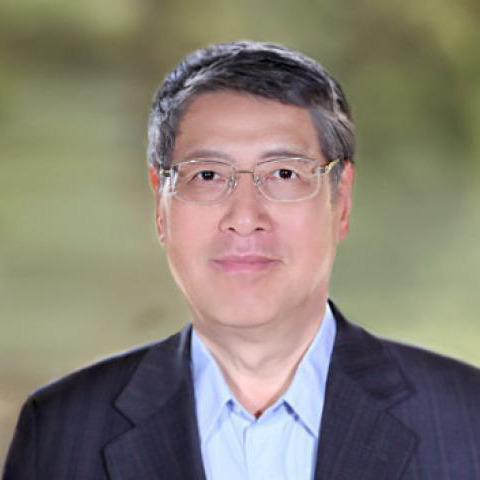 YU Lizhong
Chancellor & Chairman of the Board NYU Shanghai
Yu Lizhong joined NYU Shanghai from ECNU, where he served as president from 2006 – 2012. Prior to his presidency at ECNU, Yu also served as president of Shanghai Normal University. Chancellor Yu's research focuses on environmental processes, environmental change, and sustainable development. He has published over 150 refereed papers in major journals and is widely recognized as an influential scholar in the field, serving on the boards of multiple educational, environmental, and scientific organizations throughout China.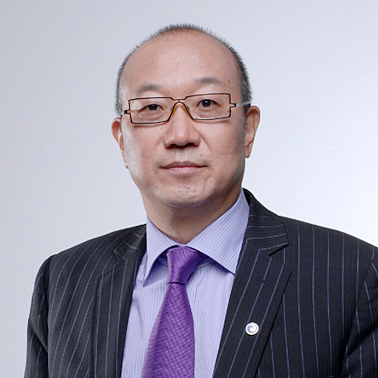 FENG Lun
Founder, Vantone GroupChairman, Yufeng (F&E) Capital Holdings Co., Ltd.
Mr. Feng Lun is the Chairman of Yufeng Capital Holdings Co., Ltd., Independent Director of NetEase, Haitong Securities Company Limited, and China Everbright Bank Company Limited. Mr. Feng Lun began to lead the establishment and development of Vantone Group for 25 years since 1991 and always act as Chairman. In June 2004, Mr. Feng Lun together with nearly 100 renowned Chinese entrepreneurs, established the society of Entrepreneurs & Ecology (SEE), an organization committed to desertification control and environmental protection. Today, the SEE has emerged as the most famous non-governmental environmental protection agency in China.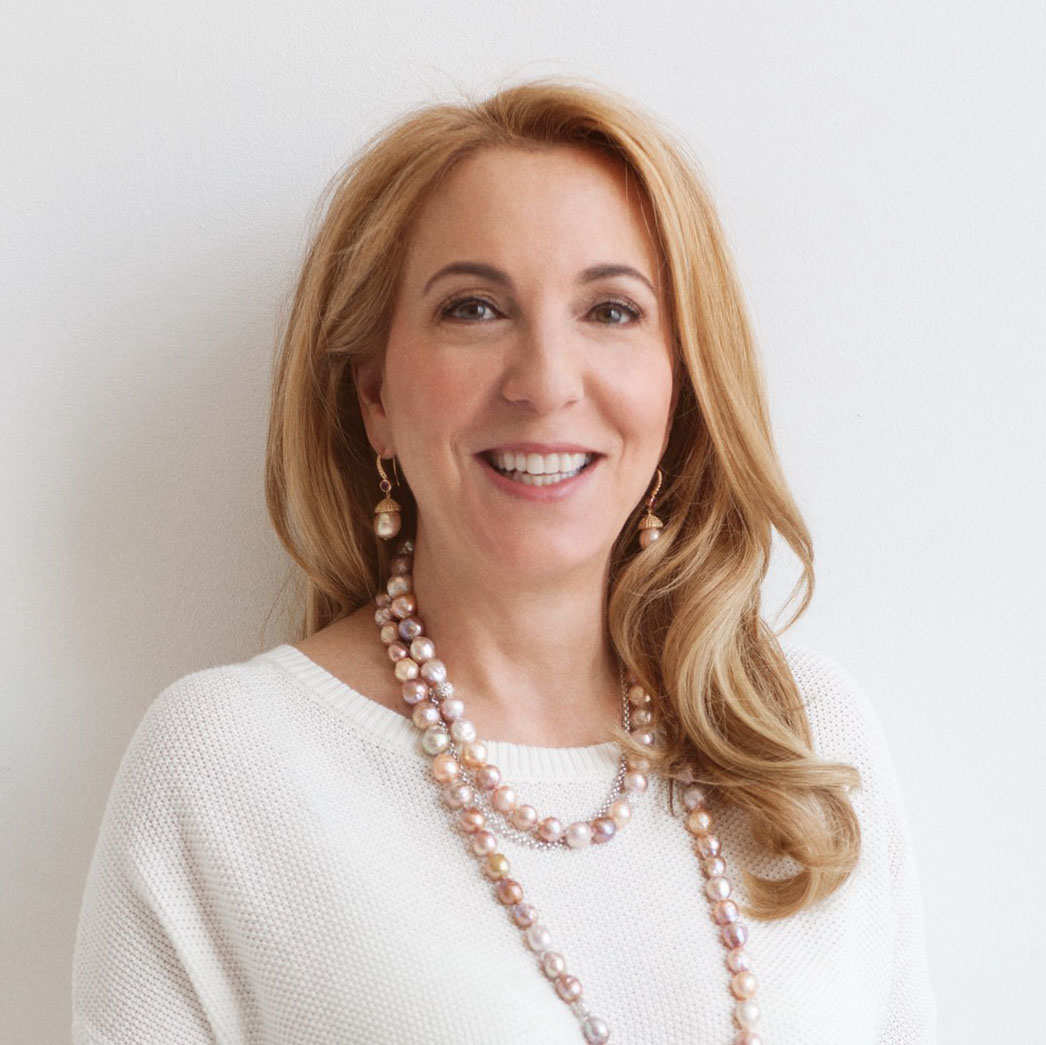 Susan Rockefeller
Documentary Filmmaker Artist and Conservationist
Susan Rockefeller is an award-winning documentary filmmaker, artist, and conservationist. Her latest endeavor, Musings is a digital magazine that curates ideas and innovations that pave the way for a more sustainable future. In addition to providing sustainable alternatives for cross-category consumption, Susan interviews thought-leaders in entrepreneurship, responsible innovation, and social impact to provide inspirational calls to action and day-to-day solutions that drive positive change. In her film work, Susan is a Principal of Louverture films and a member of the Film Committee for the Museum of Modern Art. Her own original films including Food For Thought, Food for Life, Striking a Chord, Making the Crooked Straight, and Mission of Mermaids, have aired on HBO, PBS, and the Discovery Channel.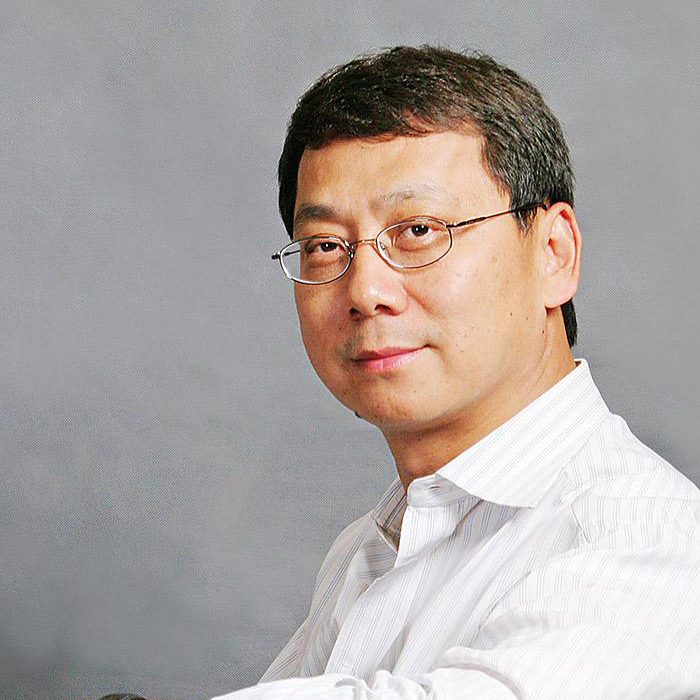 Chauncey Shey
Managing Partner Softbank China Capital (SBCVC)
Chauncey Shey is a distinguished venture capitalist and high-tech entrepreneur. Mr. Shey has successful startup experience in the United States & China in his early years. He founded Softbank China in 2000 and has been acting as the Managing Partner of SBCVC since then. Mr. Shey was a co-founder of UTStarcom, Inc (NASDAQ: UTSI), and served as UTStarcom's Executive Vice-President and a board member. Prior to founding UTStarcom, Mr. Shey was Executive Vice-President of StarCom Network Systems, Inc. a Telecom Equipment provider. Prior to that, Mr. Shey worked for AT&T Bell Labs and DGM&S, a U.S. telecom software company.
Mr. Shey was elected as one of the "Forbes China's Best Venture Capitalists" for several times. He holds a B.S. in Electrical Engineering from Shanghai Jiao Tong University and an M.S. in Computer Science from the State University of New York.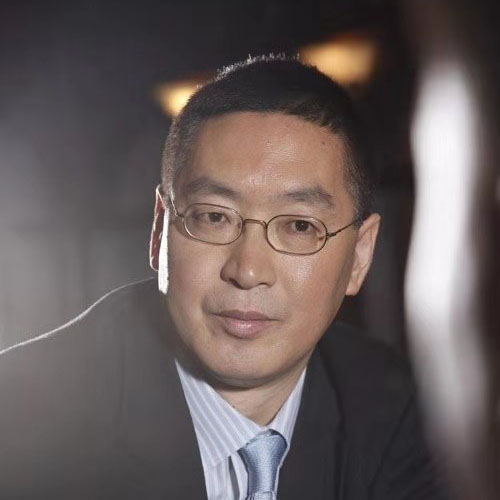 Paul Weidong Wang
PartnerZhong Lun Law Firm
Mr. Paul Weidong Wang is currently a partner at Zhong Lun Law Firm. He was a partner at DeHeng Law Firm and Dechert LLP. He also worked with Sidley Austin LLP in Chicago. Mr. Wang has rich experience in the areas of private equity and venture capital, financing, domestic and cross-border mergers & acquisitions, IPO, regulatory compliance, and corporate governance. Mr. Wang authored the book titled "M&A in America" published by Citic Publishing House in November 2007 and translated the "Understanding Lawyers' Ethics" published by Peking University Press in 2009. Mr. Wang is admitted to practice law in the State of New York.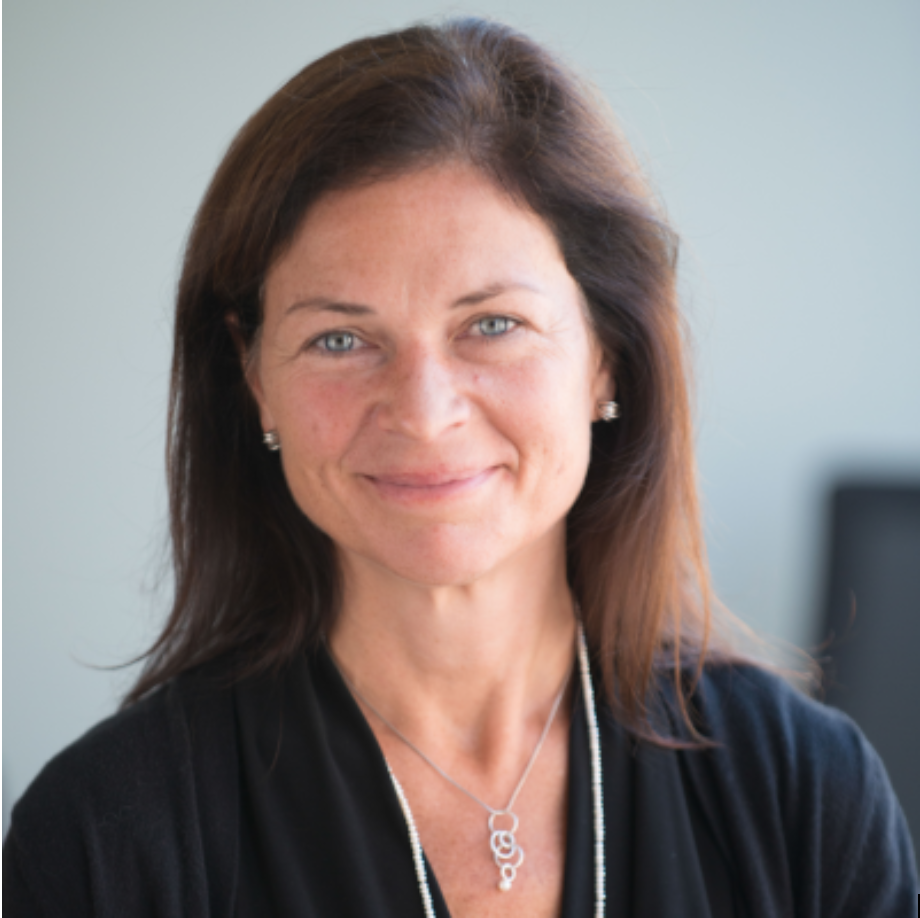 Maggi Alexander
Partner and DirectorTPI's Center for Global Philanthropy
Maggi Alexander supports individuals, families, foundations, and corporations in aligning their philanthropy with their values in ways that are more effective. Maggi has spent over 30 years on improving the quality of life for children, families, and communities in over 40 countries worldwide. In 1991, Maggi joined the International Youth Foundation (IYF) shortly after it was established, playing key leadership roles as the organization expanded globally.  Today, IYF is among the world's leading public foundations focused on investing in young people, with operations in more than 100 countries. Maggi is currently a Senior Fellow in Social Innovation at Babson College and on the Board of New England International Donors. She has a Master's from John's Hopkins School for Advanced International Studies.
Andrew Chang
Director of Partnerships, Asia PacificNew Energy Nexus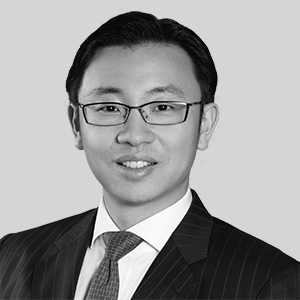 Hai Chi
Managing DirectorBlackstone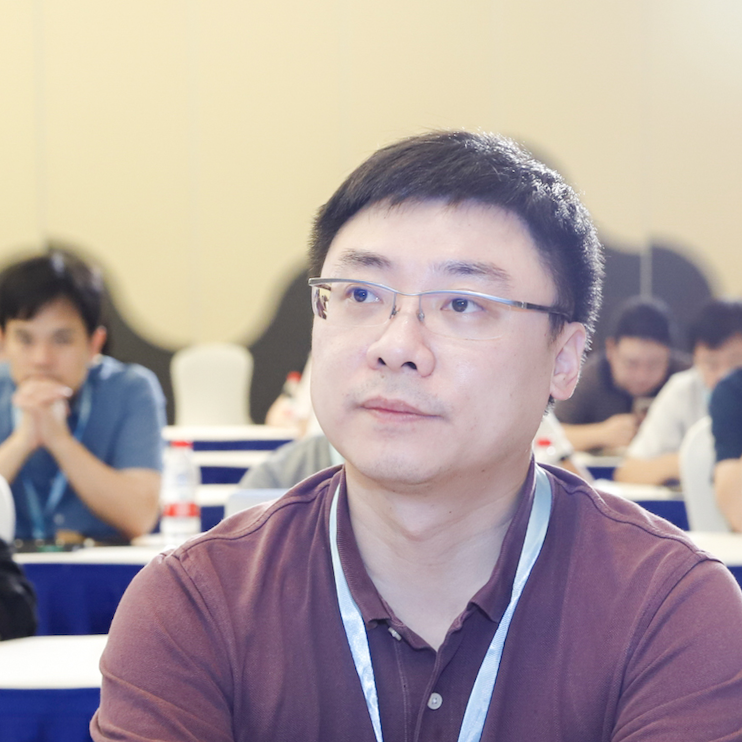 Xin Chen
investment directorSoftBank China Capital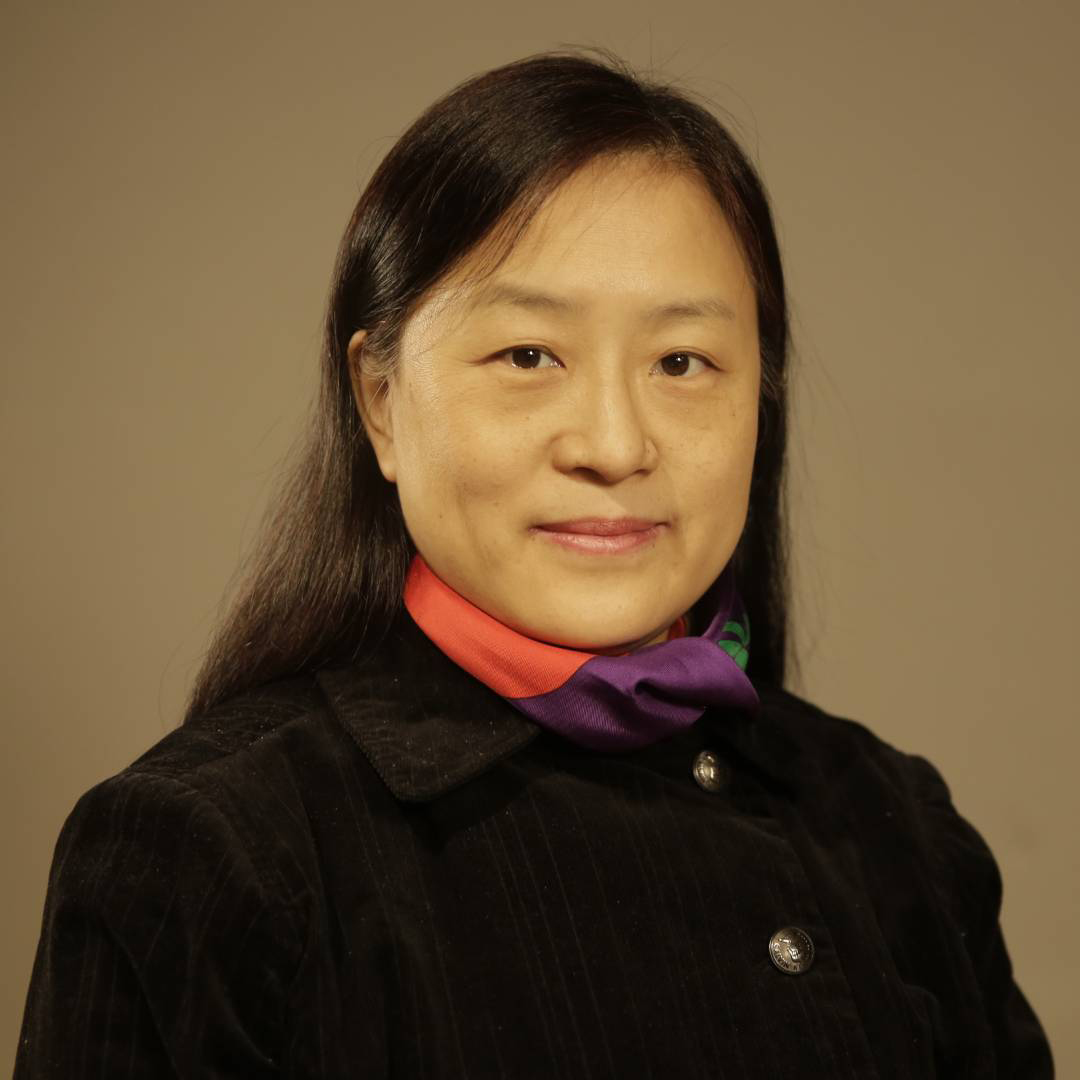 Yimei Chen
Secretary-GeneralVanke Foundation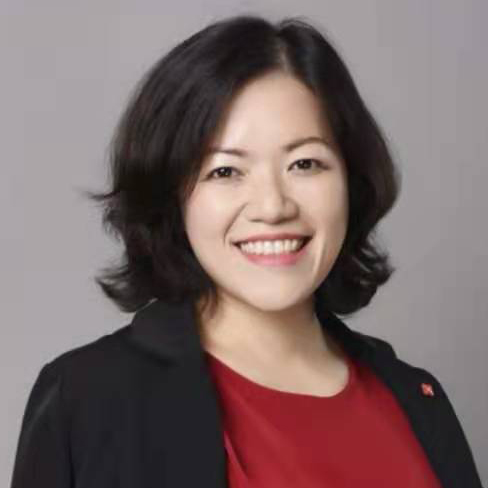 Alphae Chen
Head of Group Strategic Marketing and Communications DBS China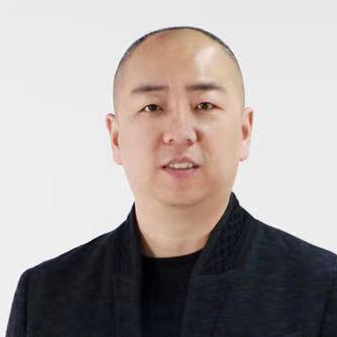 Yong Ge
Founding Partner Green Investment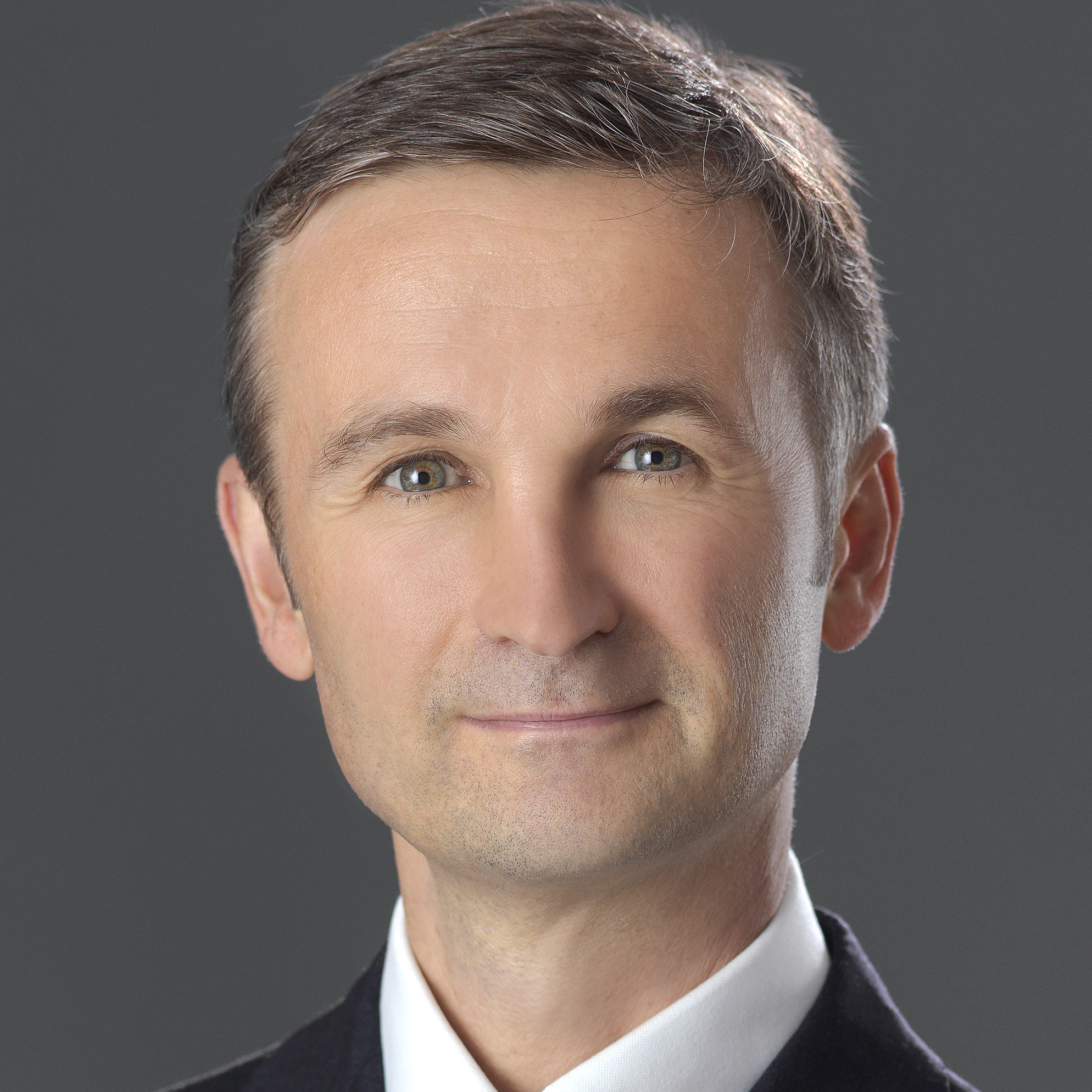 James Maughan
DirectorFalcon and Associates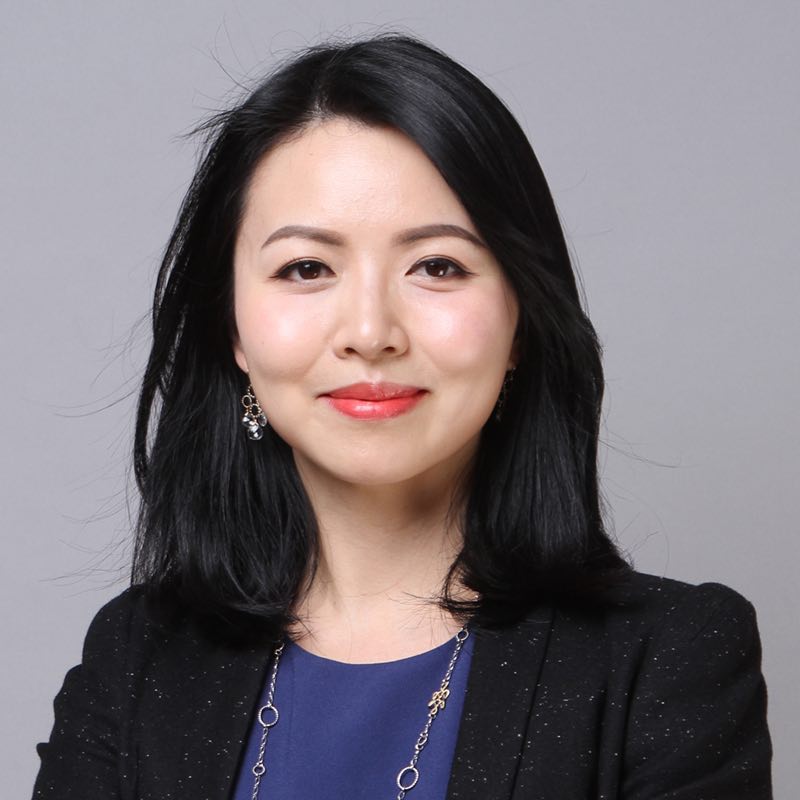 Yiting Liu
PartnerCoalescence Partners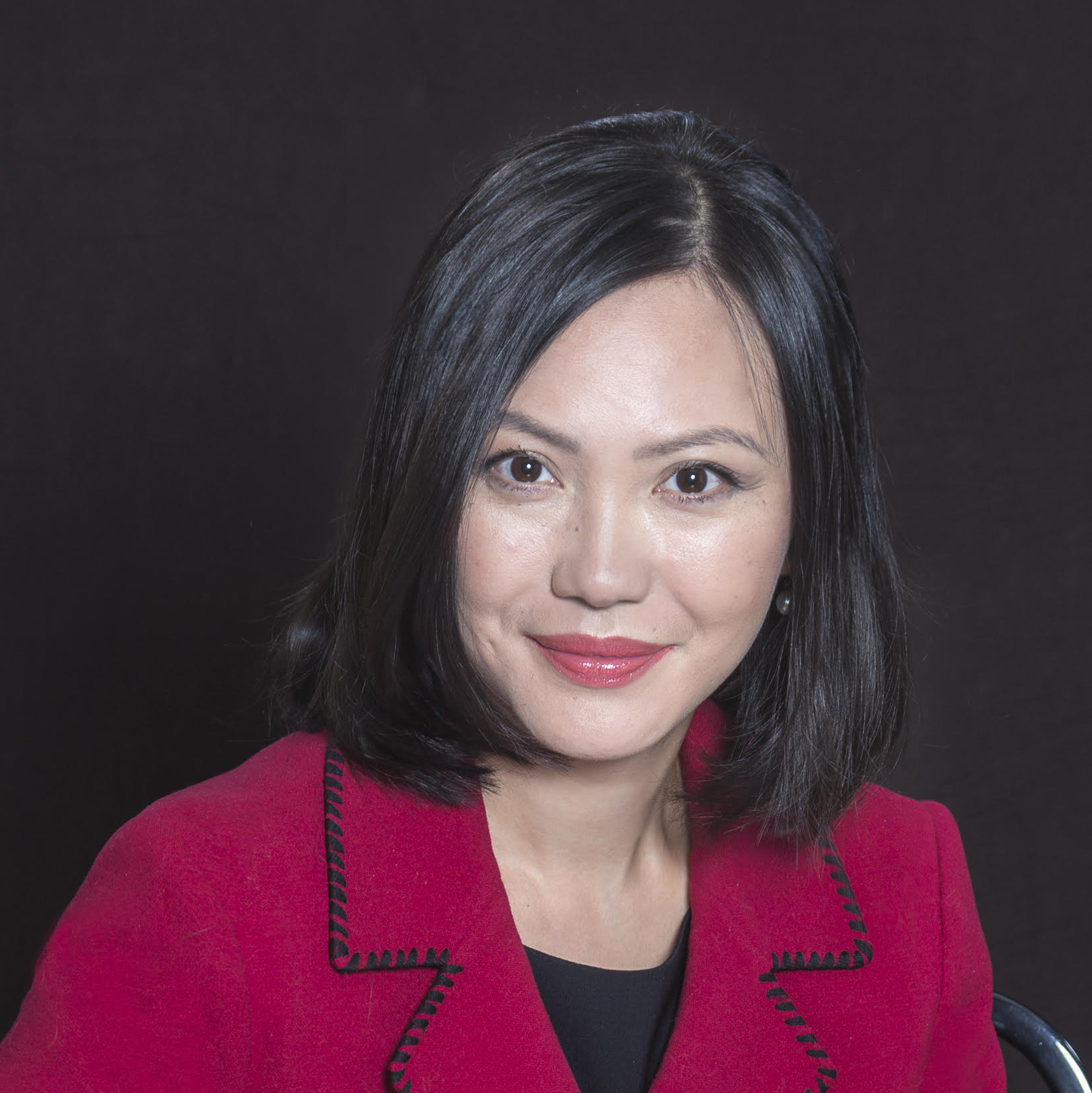 Yong Lu
Senior DirectorNational Committee on U.S.-China Relations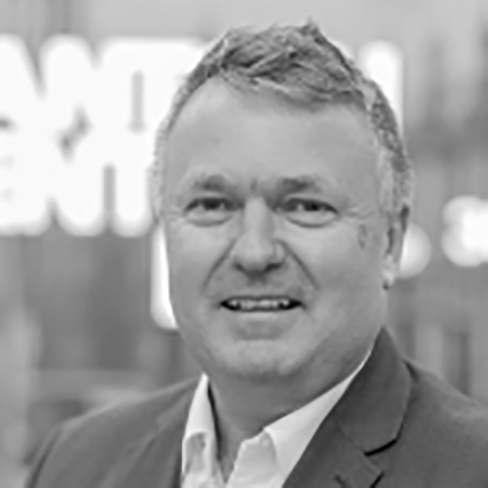 Martin Garratt
Founder and Chief ExecutiveCambridge Cleantech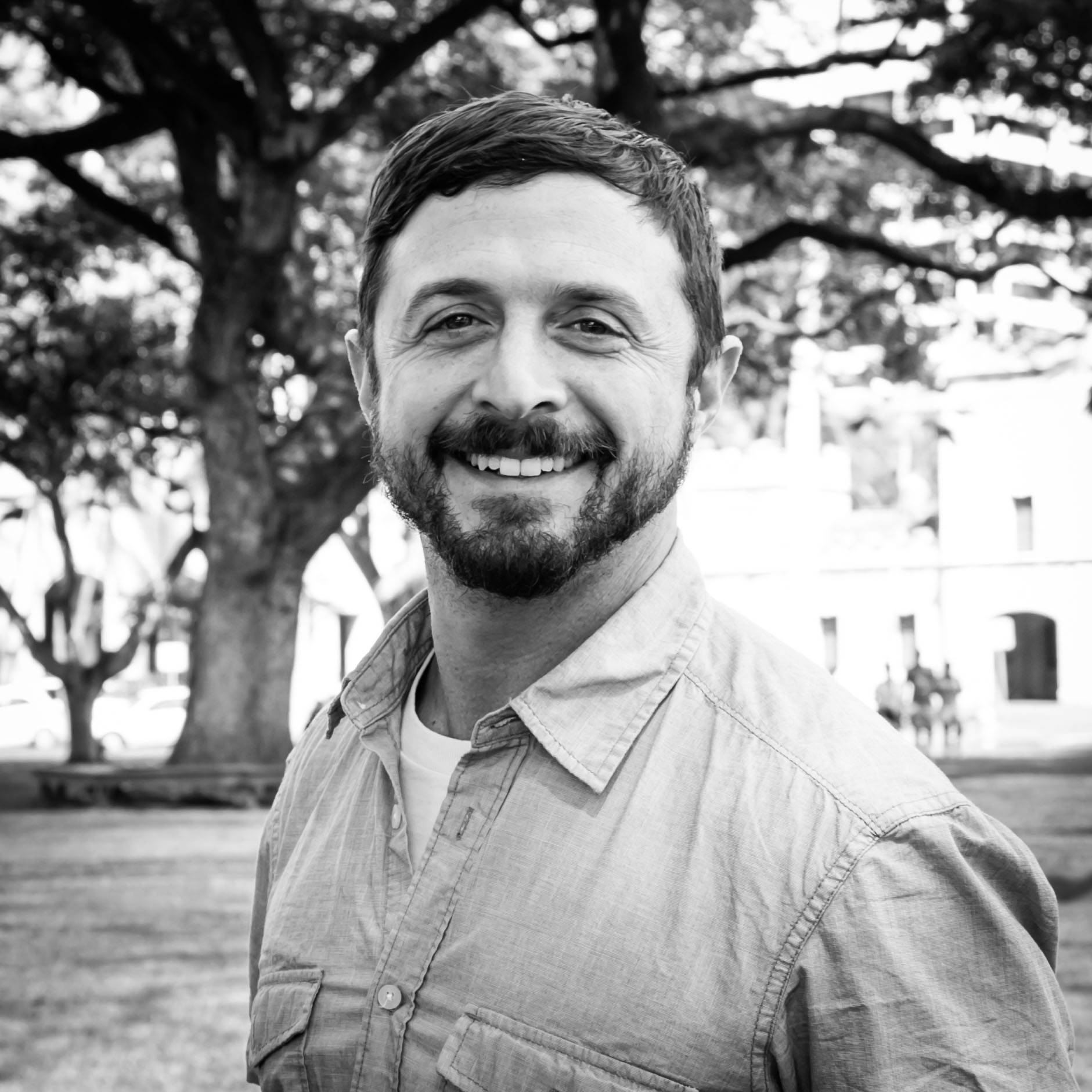 Ryan Kushner
Expert in residenceNew energy nexus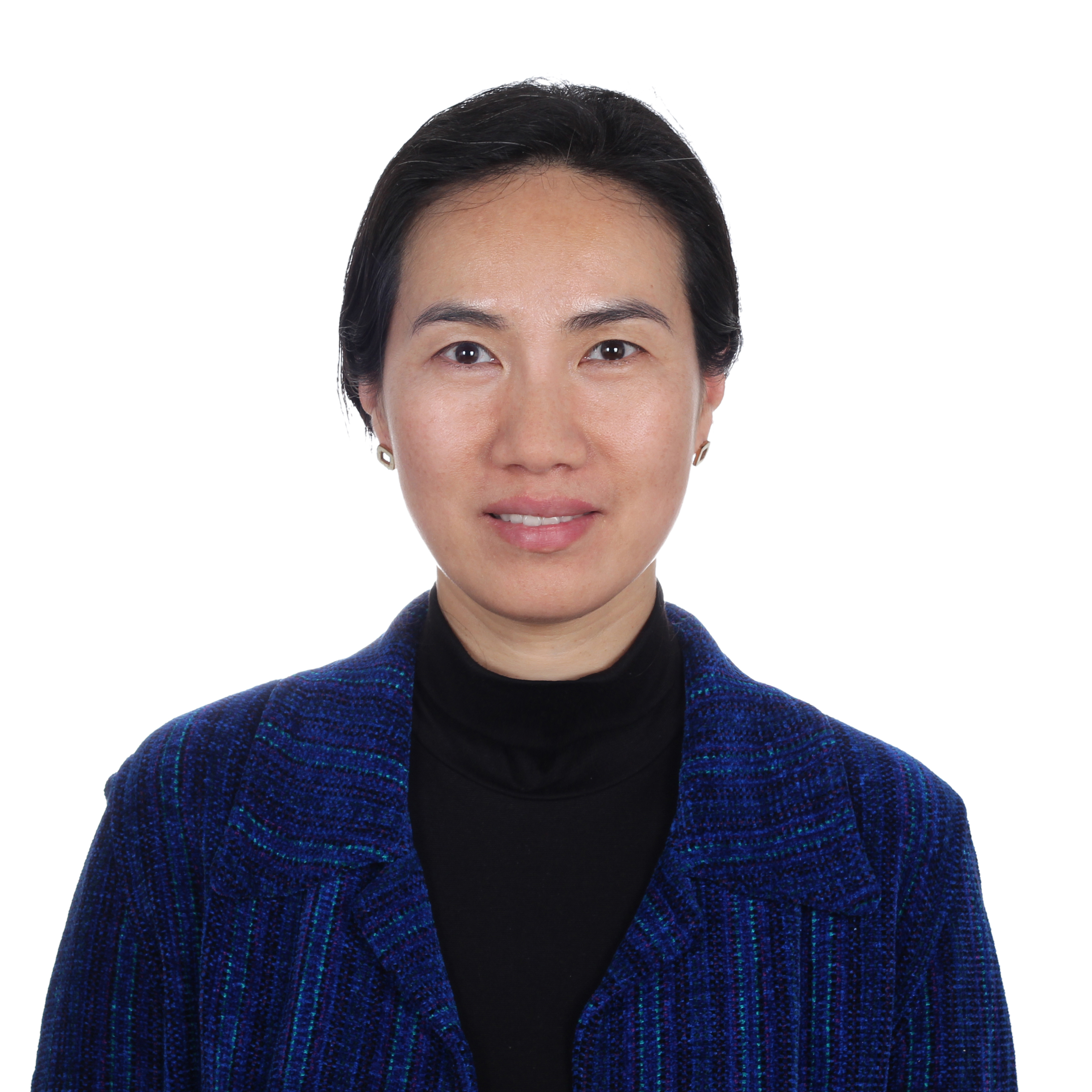 Yaping Shi
Chief Operating Officer Metropoly Holdings Limited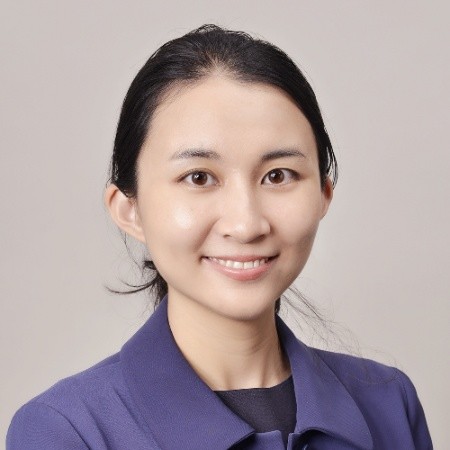 Stella Tian
Investment directorSenseTime Technology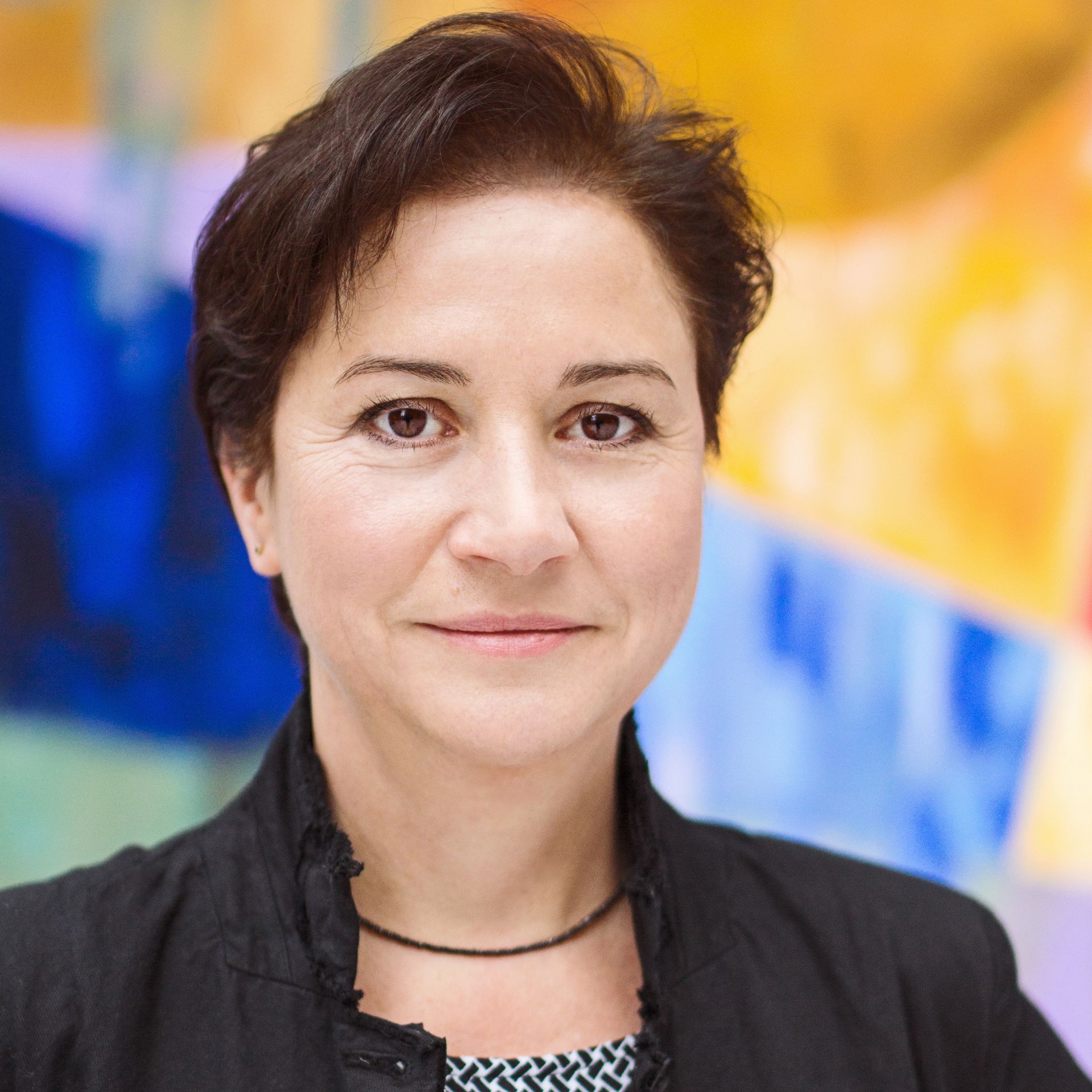 Ute Elisabeth Weiland
CEO Germany - Land of Ideas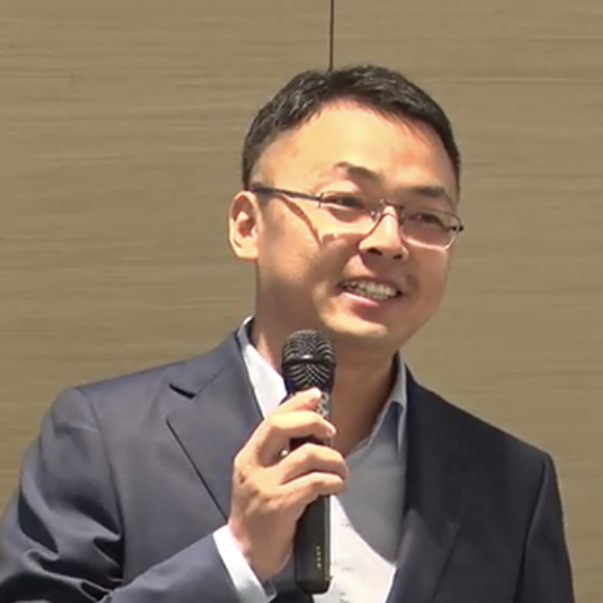 Dongdong Wang
Managing Director
GDFI, InVestMENT Dept.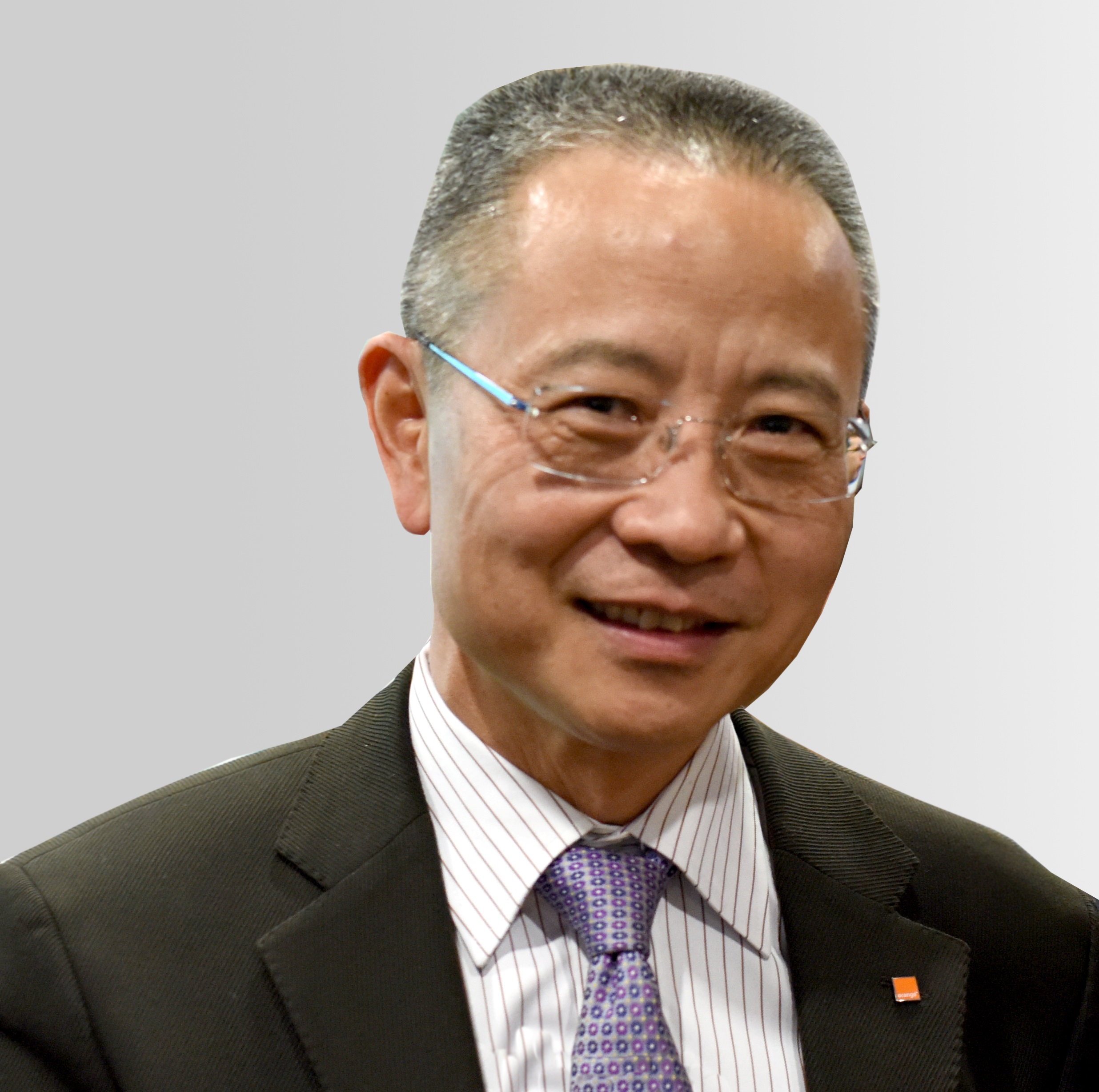 Alex Wang
VP of Global Procurement & Supply ChainOrange Group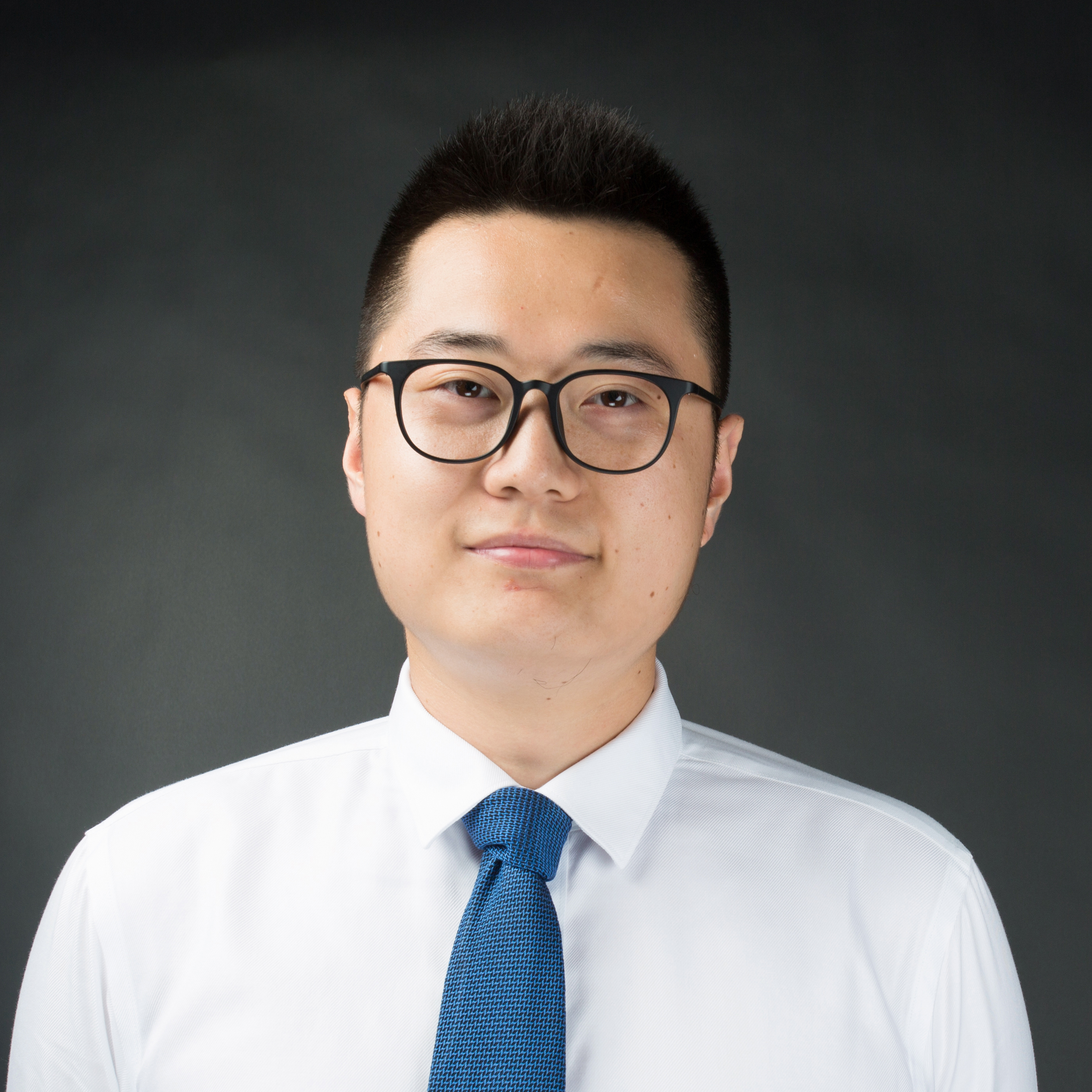 Zhezhou Yue
PresidentCentury Forever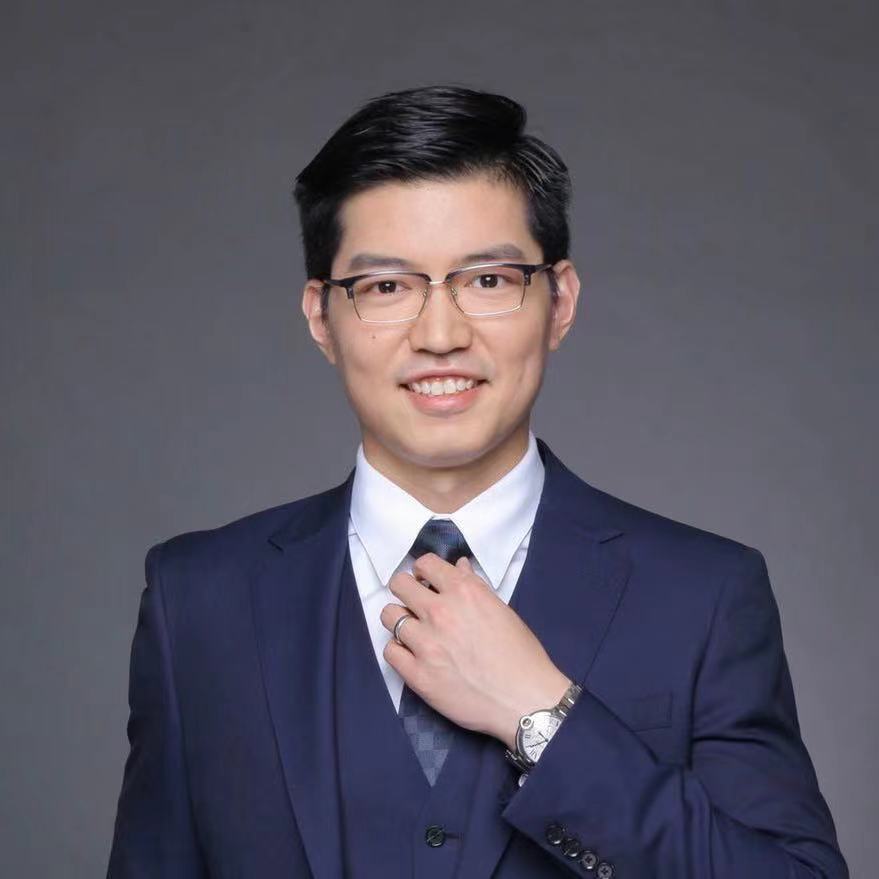 Zhen Zhang
Executive DirectorTongji Alumni Fund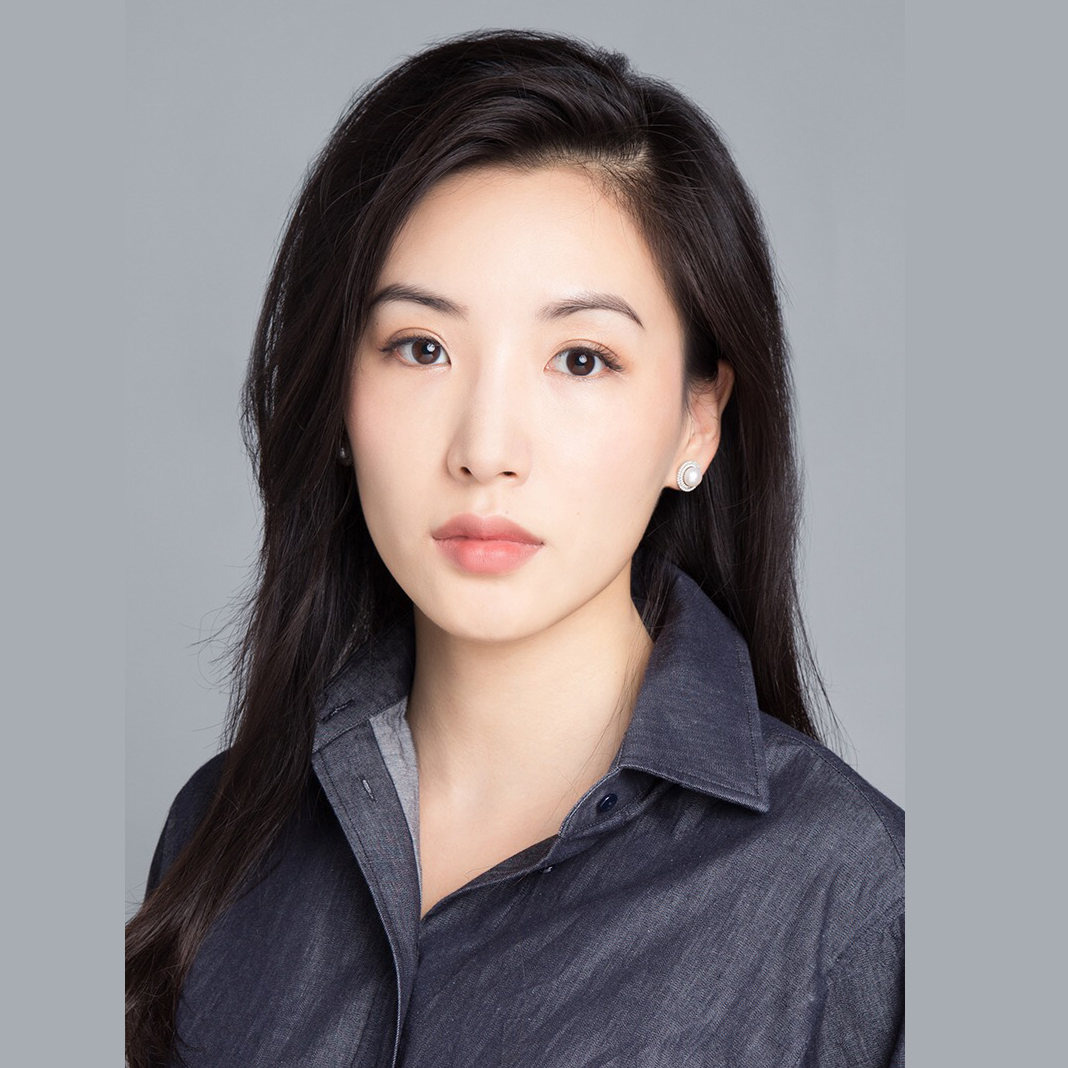 Huiying Zhu
Founding PartnerRestone Capital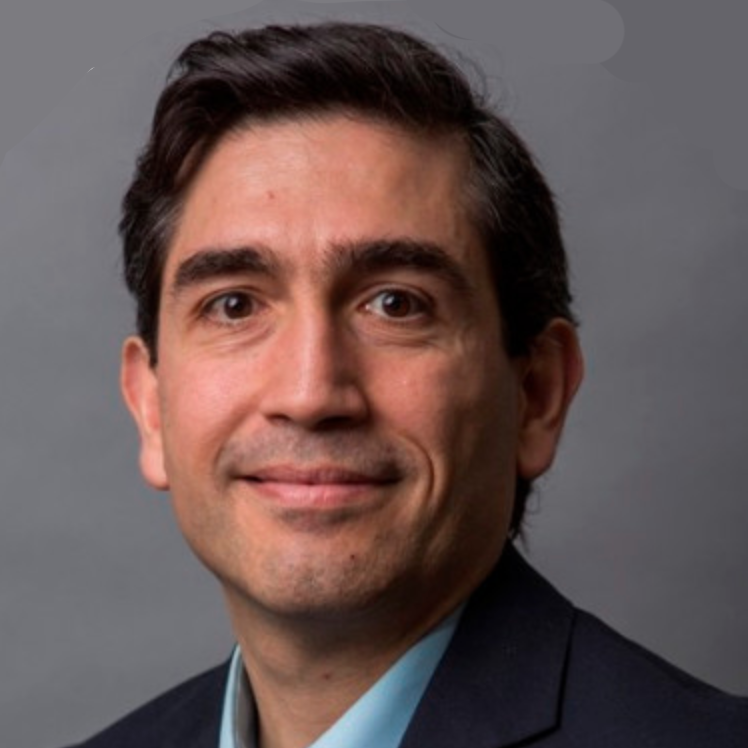 Marco Poliafico
Project Finance ModellerGE Renewables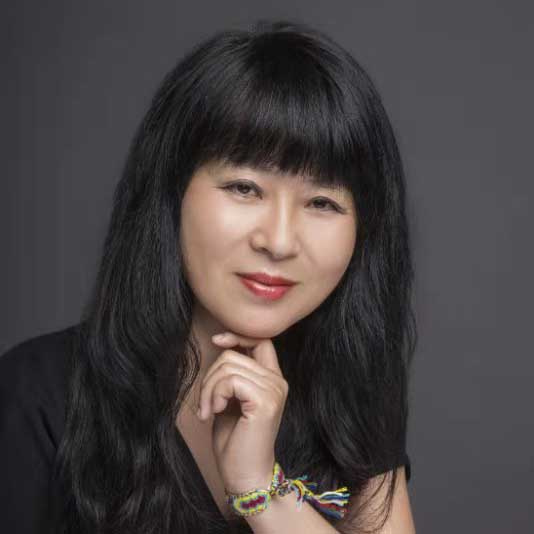 Julie Sun
Board Member/ CSO Beijing JD360 M&E Technology Co., Ltd.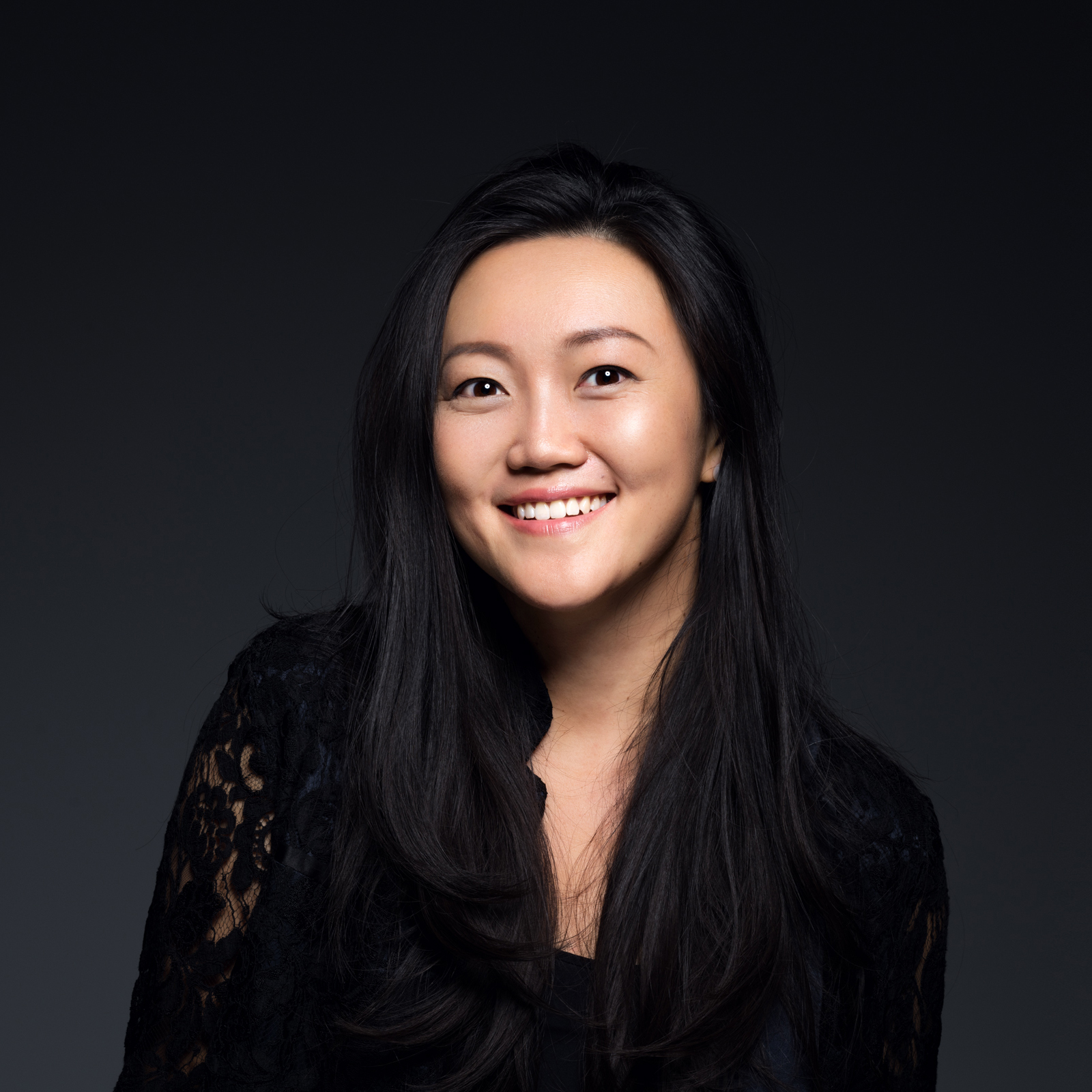 Anna Fang
Founding Partner & CEOZhenFund
ENTREPRENEUR OF THE YEAR 2021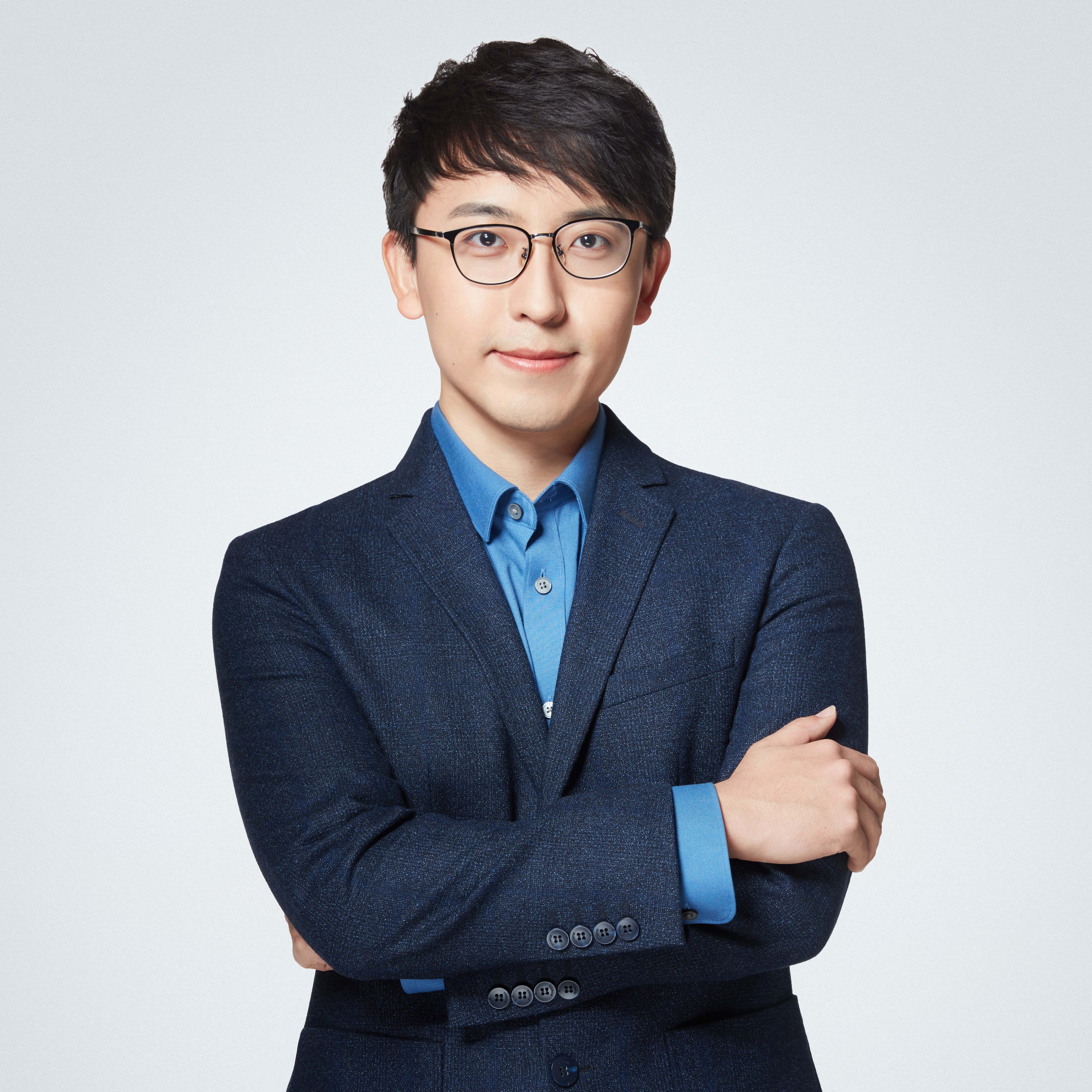 Tengyu Lin
founder and CEO OF HURRAIN nANOTECH
The high functioning nanomaterials developed by HurRain will change our livesby providing innovative solutions to combat global warming and mitigate the growing scarcity of clean drinking water. HurRain is empowering a better life for all human beings around the world.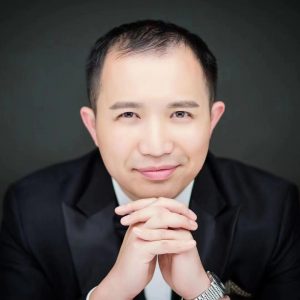 Wei Yu
CEO and CEO OF XIAOZAO TECH
Xiaozao Tech developed a set of zero-emission, carbon-consumption, and ecologically recyclable microalgae breeding programs based on various intellectual properties, including high-purity EPA extraction, algae extraction EPA. Notably, high-purity EPA plays a unique role in the prevention and treatment of cardiovascular and cerebrovascular diseases. Its offerings have promising prospects in the pharmaceutical market and food raw materials sectors as well as advancing the healthy development of human beings.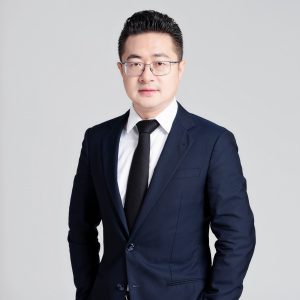 Mingkun Yu
Ceo and President of the board, Earth-iot
The Earth-iot air-ground integrated smart security system is supported by cutting-edge technologies such as "driverless vehicle + drone + 5G + AI algorithm + edge algorithm + wireless charging + cloud platform" to provide a proprietary three-dimensional security solution. The integrated three-dimensional security of air and ground will make our world safer.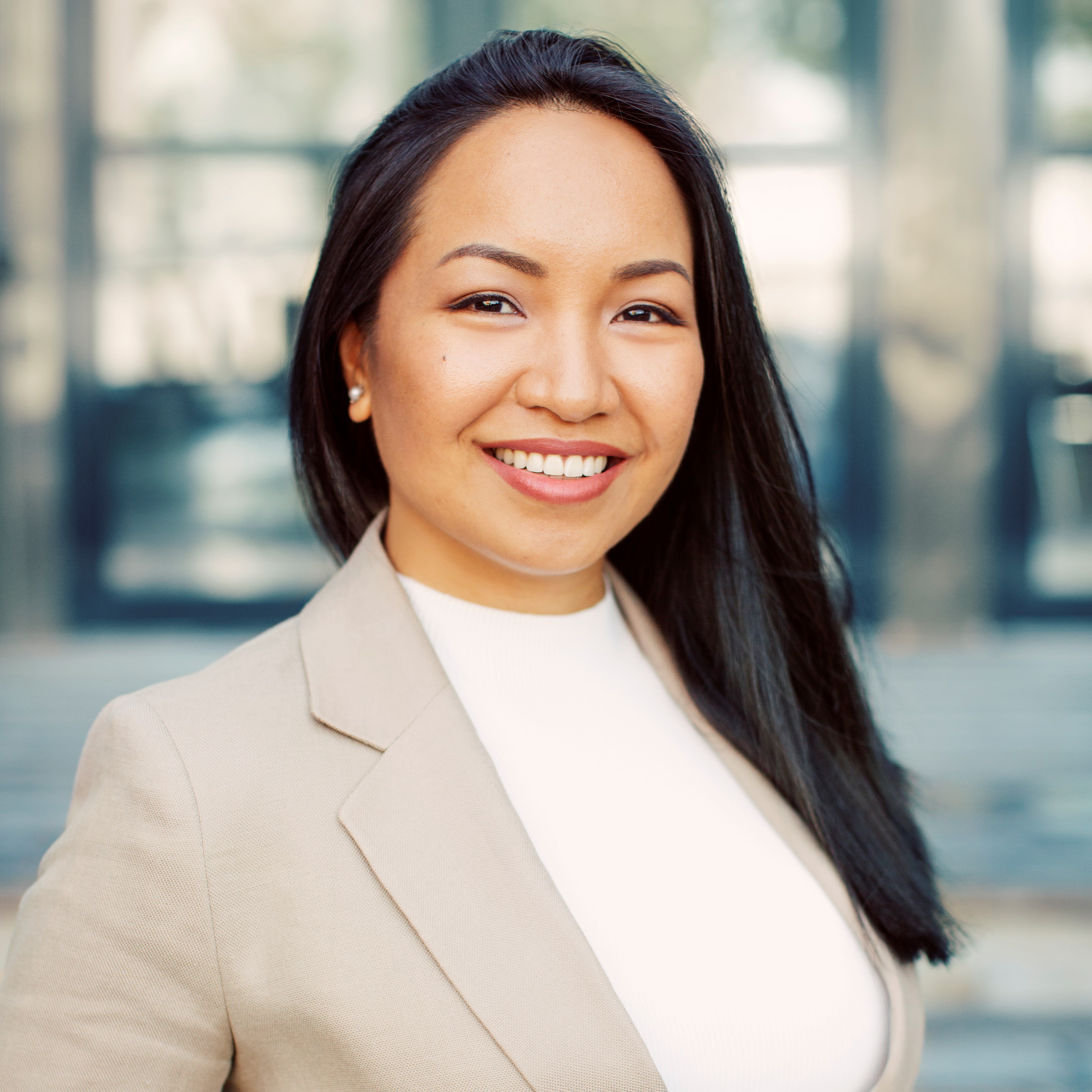 Eloisa De Castra
CEO of ENERPOLY
Enerpoly is building a future where everyone has access to clean energy. Through our pioneering zinc-ion batteries, Enerpoly will drive a transition to the electric grid of the future – one powered by resilient and renewable energy – that has the capacity to support the growth of electric vehicles and offer empowered consumers the choice to support clean energy sources. Through our commitment to honest innovation, we provide everyone with future energy storage solutions.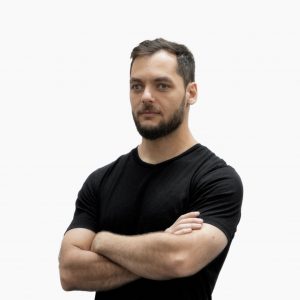 Vlad lorgulescu
CoO of swisspod
Swisspod is developing a technology platform that enables ultra-high-speed transportation systems. While optimizing the energy efficiency of current high-speed transportation, Swisspod envisions a continental map of travel routes that will facilitate collaboration, accelerate human progress, and create a prosperous future.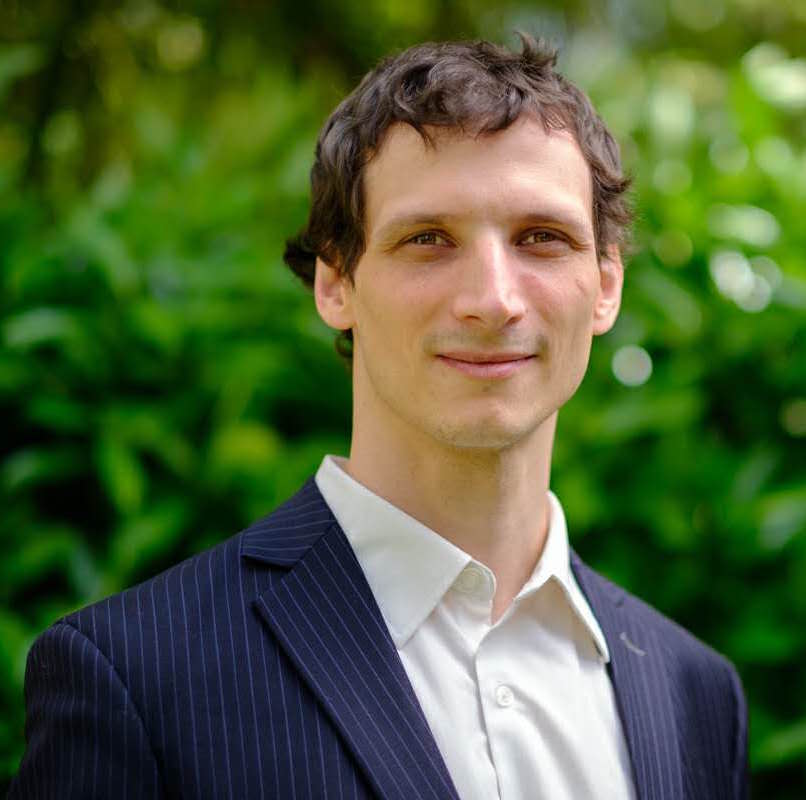 Stephane Vernede
CEO AND CTO OF ENWISE
Enwise provides clean and affordable energy by using dry anaerobic digestion technology which transforms organic waste into green energy. Our product OSCAR is a unique combination of hardware, software, and high-efficiency digesters. Our team offers models that transform energy from biogas to produce biomethane, hot water, cool water, steam, and electricity.
ENTREPRENEUR OF THE YEAR 2020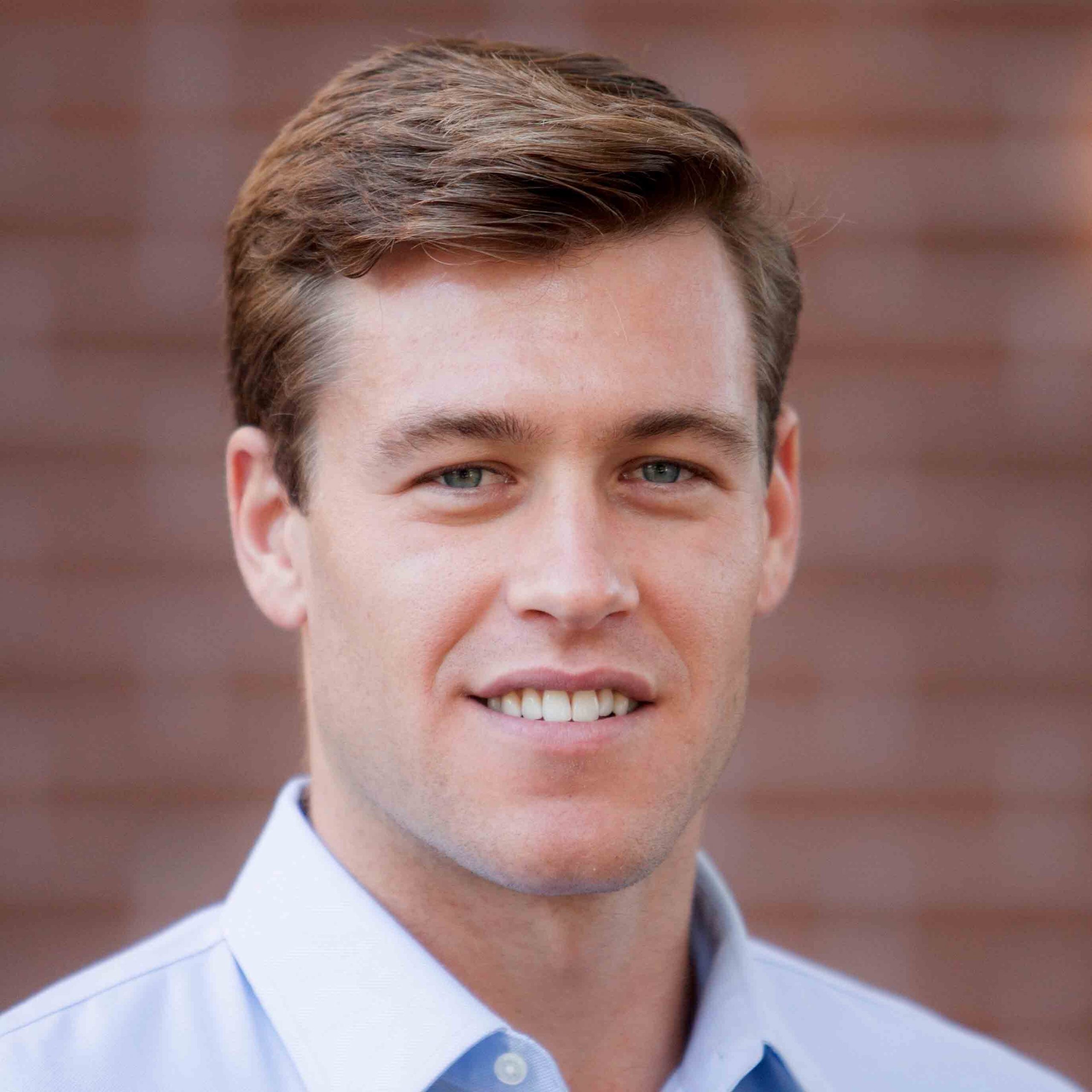 Alexander E. Fotsch
Agricultural Operations Vice President of Locus Agricultural Solutions
Locus Agricultural Solutions is helping to solve the interrelated challenges of climate change and food security. Its innovative, award-winning microbial soil "probiotic" technology and CarbonNOWTM program gives farmers a new way to boost yields and income and sequester carbon while reducing operating costs and environmental impact.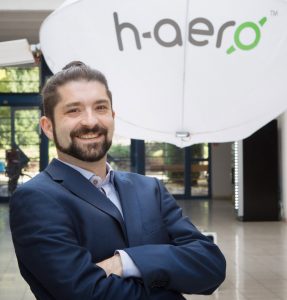 Csaba Singer
CEO and CTO of Hybrid-Airplane Technologies GmbH
Hybrid-Airplane Technologies GmbH has developed a prototype of the patent-protected Unmanned Aerial System (UAS) h-aeroTM one. At the current stage of development, it is fulfilling hitherto unsolved challenges in the market for Unmanned Aerial Systems and comes with zero emission.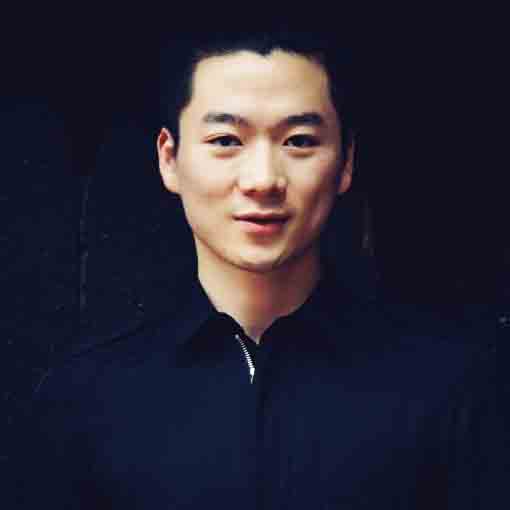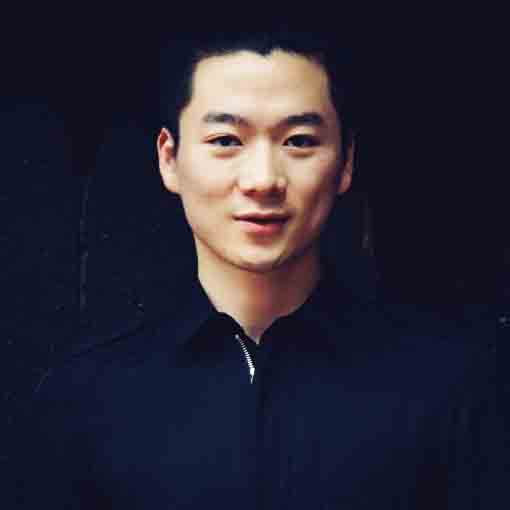 Binglei Chen
CEO of BloomGEM
BloomGEM stands for a bloom of Genetically Engineered Microorganism. It expresses our beautiful aspiration to make sustainable fashion and a better world to live in. BloomGEM is a team focusing on biosynthetic projects, aiming to create the world's first industrialized microbial dye chromatography.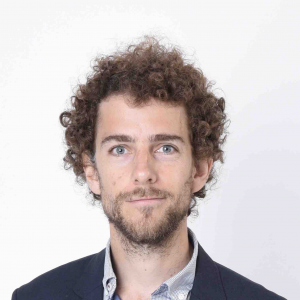 Florent Héroguel
Co-founder and COO of Bloom Biorenewables
Bloom reveals the hidden value of biomass to provide renewable energy and materials in markets such as fragrances, materials, plastics or textiles. For the first time, Bloom offers products that are both sustainable and cost competitive.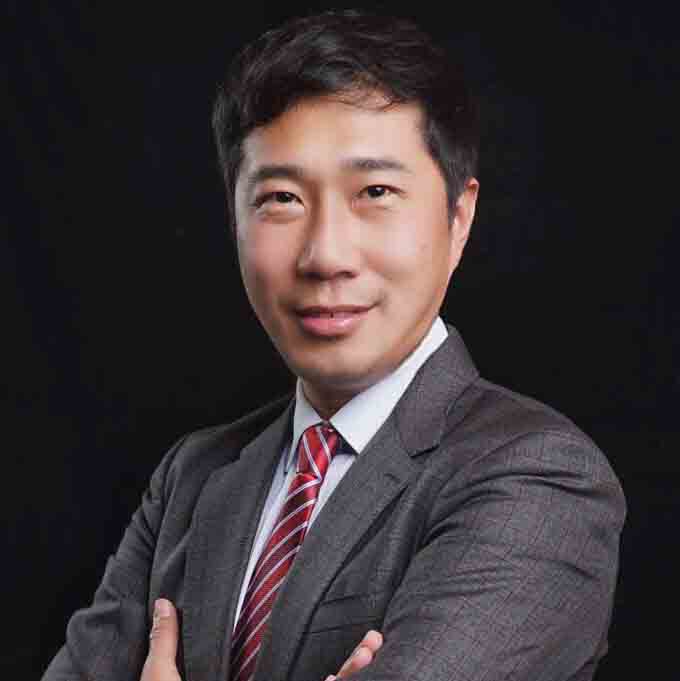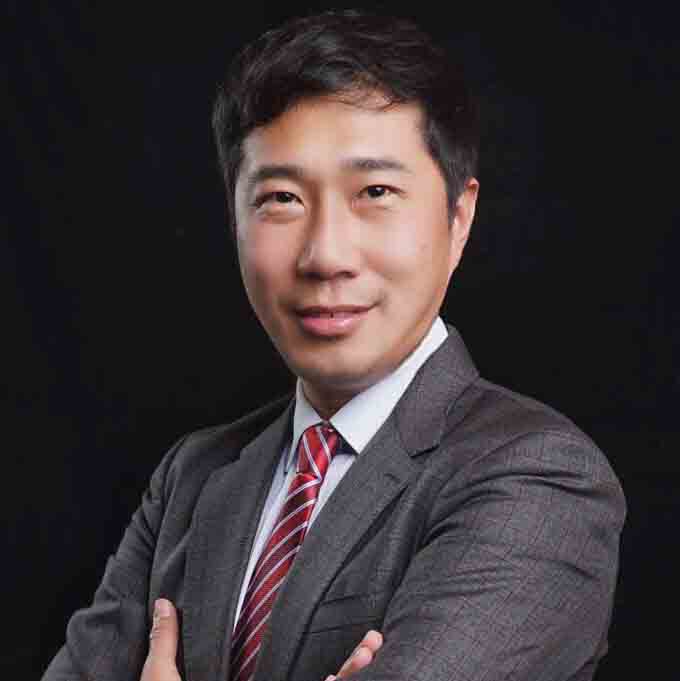 Lu Ji
CEO of Beijing Hurricane Partner Network Technology Co., Ltd.
Beijing hurricane partner network technology Co., Ltd. is a B2B service platform. The company uses both the online system ( Tyre Operating System ) and the offline system( tyre service stations),combined with supply chain finance, to provide the best tyre-solution for logistics enterprises.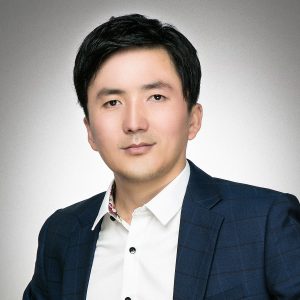 Wenzhao Wang
CEO of Fairylands Environmental Sci-Tech. (Shenzhen) Co., Ltd.
Fairylands Environmental Sci-Tech. (Shenzhen) Co., Ltd. is an enterprise incubated by Shenzhen Institute of Advanced Technology, Chinese Academy of Sciences since 2015. The company is the leader of distributed, intelligent and unitary pipeline-free wastewater treatment (PFWWT) technology as well as the practitioner and promoter of the PFWWT concept. It is committed to solving the problem caused by the difficulties in the construction and operation of rural sewage networks, and to improve the rural environment in a fast, safe and low-cost way.
ENTREPRENEUR OF THE YEAR 2019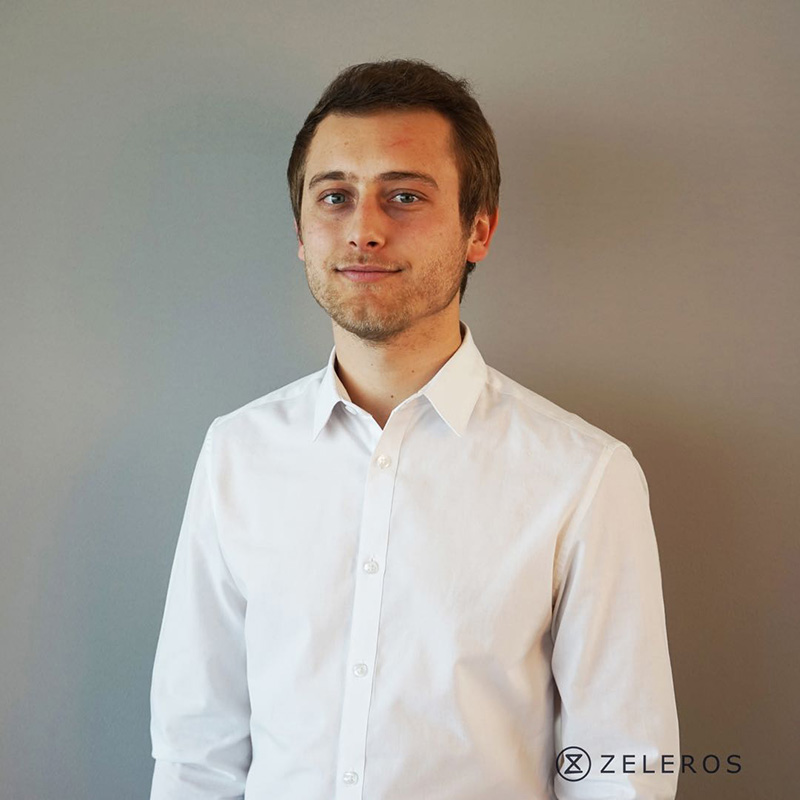 Juan Vicen
Cofounder and CMO of Zeleros Hyperloop
Zeleros is a Spanish company leading the European hyperloop development, a new ground transport system that can travel at 1000 km/h with 0 direct greenhouse gas emissions, reducing aerospace and trucking pollution, congestion, energy consumption and increasing railway speeds. Zeleros' focus on the vehicle exponentially reduces infrastructure costs and enables operation at safer pressures for both passengers and freight.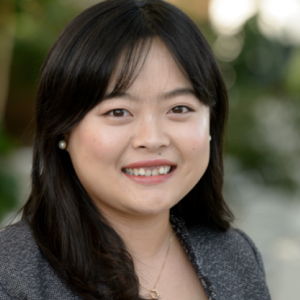 Jing Hu
Cofounder and COO of Sunbright Quantum Technology
The company's core technology is the third-generation solar material –quantum dot flexible film. With quantum dot materials and devices as the kernel, the company develops clean energy solutions with visible light and infrared light as energy carriers for low voltage endurance and remote wireless charging of mobile electronic devices and outdoor photovoltaic power generation.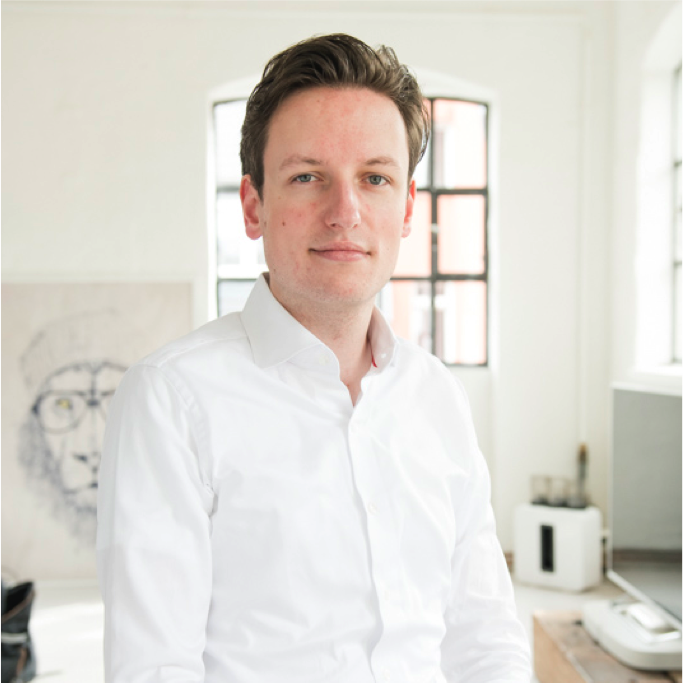 Robert Heinecke
ceo of Breeze Technologies
Fighting air pollution with artificial intelligence, Breeze Technologies is a leading provider of air quality sensors, data and analytics. The company provides an environmental intelligence platform that offers hyperlocal, comprehensive and accurate air quality data, as well as insights and actionable recommendations.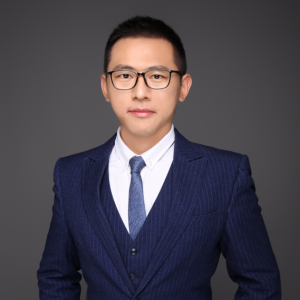 Yufan Liu
CMO of GPACK INN
Relying on its proprietary recyclable packaging products and nationwide closed-loop recycling network, GPACK INN provides clients with intelligent, efficient and low-cost green packaging product recycling and rental services and customized green packaging total solutions, to reduce packaging costs, improve environment and guide the packaging industry toward standardization and sharing. At present, it has joined hands with many famous companies, such as Cainiao, Tmall, JD, Shanshan and so on.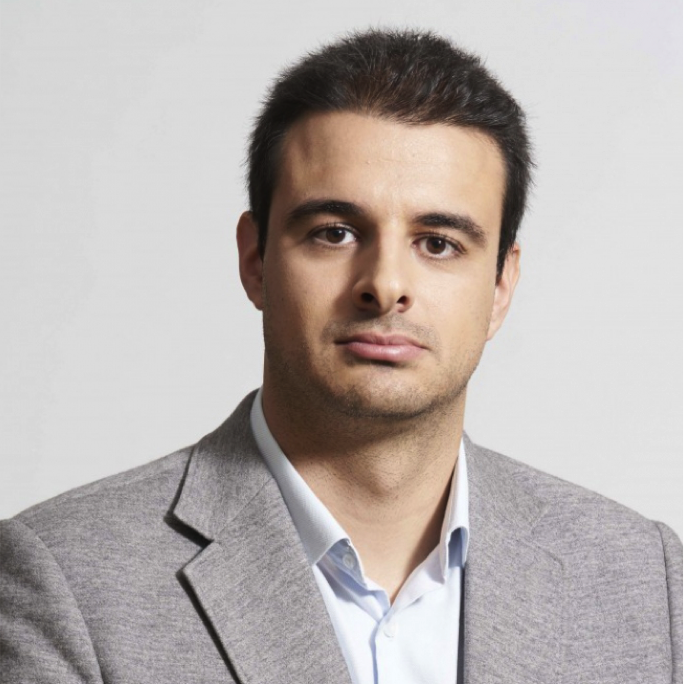 José M. Bermúdez
CEO of Bound 4 Blue
Our vision is to power the world with wind, delivering automated wind-assisted propulsion systems as a turn-key solution to all shipowners and operators looking to decrease their fuel-related costs and pollutant emissions.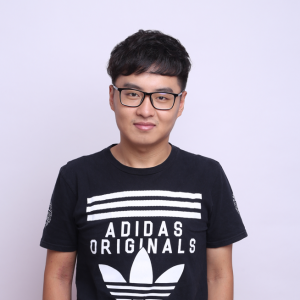 Jiannan Zhu
General Manager of Orca-Tech
Founded in 2017, Orca-Tech is the pioneer of unmanned water surface cleaning robots. With intelligent cruising and cleaning algorithms, the robots can provide efficient cleaning, improving efficiency, reducing risks and bringing more clear waters. Currently, it has received investments from DJI Technology's president Prof. Zexiang Li, Hong Kong X Foundation, Brizan Ventures and PNP Leaguer.
ENTREPRENEUR OF THE YEAR 2018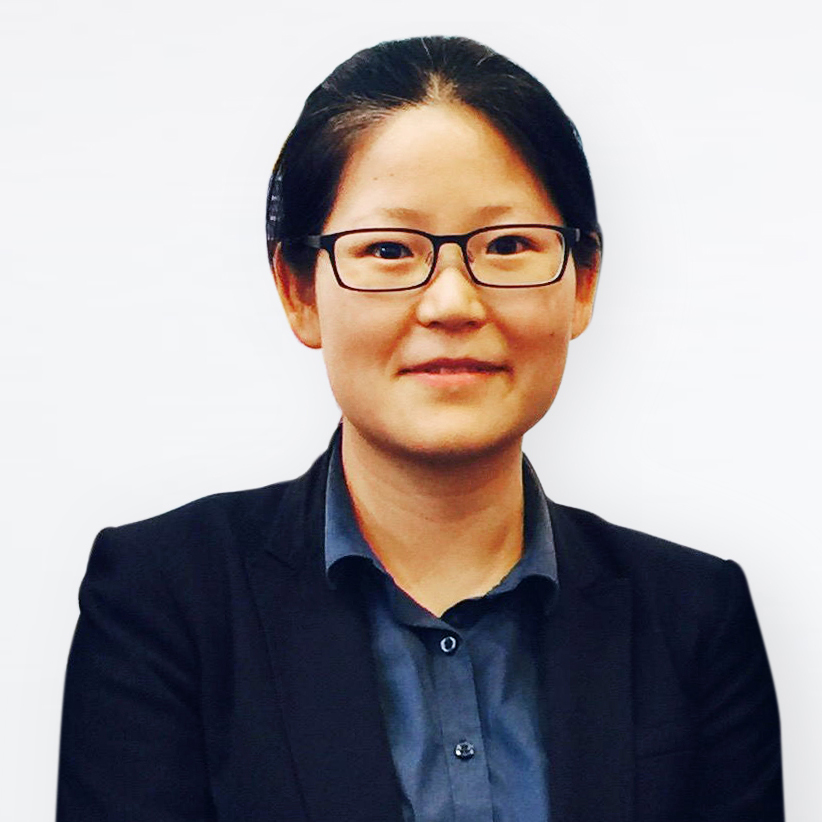 Xia Li
FOUNDER, SHENZHEN POWER SOLUTION​
Xia Li's project is dedicated to supplying the Shenzhen Power Solution with high-quality and affordable solar solutions. Her company has delivered solar lightings to 63 developing countries which has benefited more than 4.22 million households. So far, these solar lighting solutions have generated 43.95 million kilowatts of electricity and reduced 77 thousand tons of carbon dioxide emissions.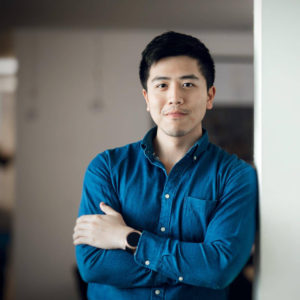 Shutong Liu
FOUNDER, MOTIONECO​
After earning his Master's degree at Vrije Universiteit Amsterdam in the Netherlands, Shutong Liu returned to China and founded MotionECO. MotionECO is a company aiming at recycling used cooking oil and converting it into biofuel; this offers a solution to both food safety and environmental problems. MotionECO's innovations in biofuel also provide exciting new solutions for sustainable transportation, energy conservation and improving air quality.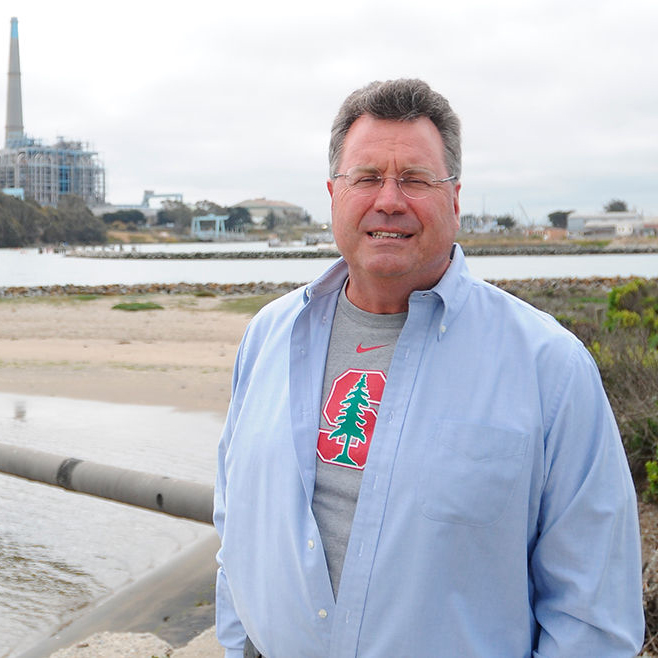 Brent Constantz​
SERIAL SILICON VALLEY ENTREPRENEUR​
Brent Constantz is a serial Silicon Valley entrepreneur. In 2017, he launched his efforts to address climate change by sequestering and transforming carbon dioxide into building materials, specifically concrete. In 2012, Brent founded his startup Blue Planet to provide a scalable solution to climate change and carbon dioxide emission in an economically and technically sustainable way.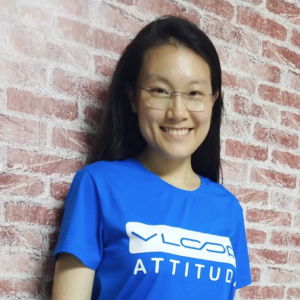 Xi Wang is the founder of VLOOP, the world's first environmental protection platform for consumers. With VLOOP, consumers will reuse and recycle recommended eco-friendly products to earn digital eco-friendly credits as a reward for contribution to reducing plastic pollution. Living in such an era where environmental challenges are more urgent than ever, the eco-friendly credit system will encourage the public to a green lifestyle.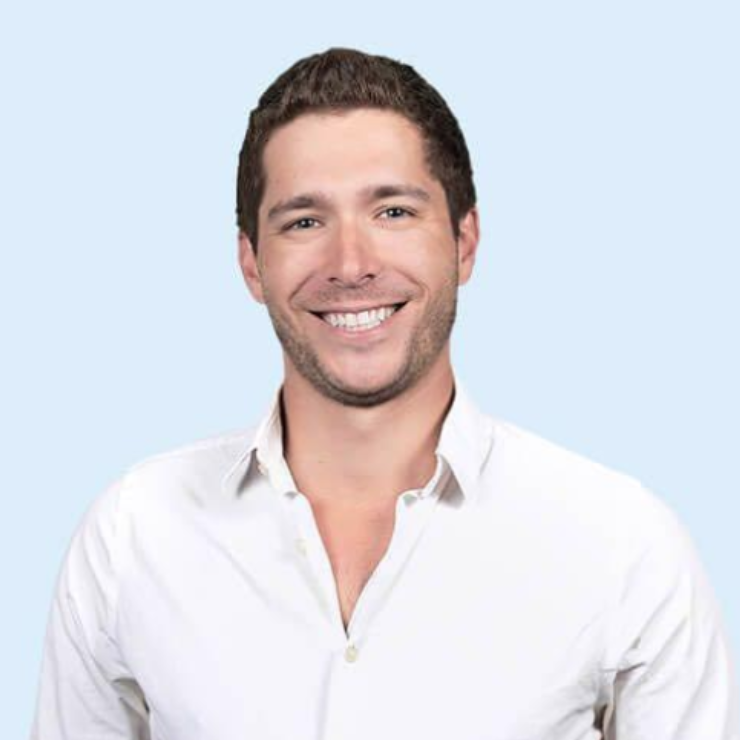 Sean Wihera​
DIRECTOR OF BUSINESS DEVELOPMENT,CLARITY MOVEMENT​
Sean Wihera is the Director of Business Development of Clarity Movement, a Berkeley-based startup providing real-time, street-by-street air quality data. Clarity Movement also provides in-depth analysis including sourcing air pollution and predicting air quality in cities around the world. So far, Clarity Movement's solutions have been applied in 30 countries and 30 cities all over the world.

Contact Us: info@younggreentech.net

© 2019 All rights Reserved.